Phd Computer science / TU darmstadt , Germany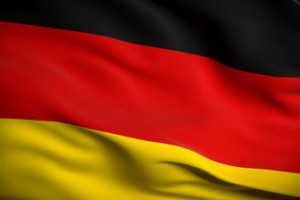 In department of computer science is the art Knowledge Engineering, Prof. Dr. Johannes Fürnkranz, now the site for a / an
Wiss. Associate / Staff
first to occupy in an on depending on qualifications and limited to 3 years of employment.
The / The ideal candidate / in to reinforce the priorities of the department and therefore ideally have their own research in one of the following areas:
Inductive Rule Learning
Preference learning
Multi-label classification
Text and Web Mining
Applications of machine learning in the area of ​​Game Playing
The scope of the applicant is in the collaboration in research and teaching in the field. To be expected
Conducting exercises, internships and project seminars in German and English
student support
active participation in the research projects of the department
independent research in one of the priorities of the department
A university degree in computer science, mathematics or a related subject is also provided as well as practical and theoretical knowledge in machine learning and data mining, as well as team spirit and willingness for incorporation into new areas of work.
The place is open for both highly qualified postdocs as well as for suitable candidate.
Facilities for the preparation of a doctorate is given. The provision of the service is also the scientific qualification of the applicant / the applicant.
The Technische Universität Darmstadt intends to increase the number of female faculty members and encourages female candidates to apply. Candidates who have a degree of disability of at least 50 or assimilated thereto are preferred if equally qualified. The salary is based on the collective agreement for the Technical University of Darmstadt (TV – TU Darmstadt). Part-time employment is possible.
Inquiries and applications should be directed to the 29. 2. 2016 Prof. John Fürnkranz (ke@informatik.tu-darmstadt.de).
Kenn.-Nr. 25
Application deadline: February 29, 2016