Abbe School Of Photonics Jena – Germany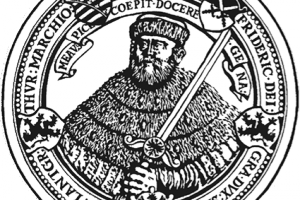 An initiative of the Federal Government of Germany, the state of Thuringia and 20 industrial companies has been launched in order to educate young and dedicated people in the thriving field of optics and photonics: The Abbe School of Photonics. We offer:
 A top-notch international program solely taught in English
 Close cooperation with Germany's photonics industry and academia in terms of internships and master's thesis
 A broad education program in science and engineering with practical trainings, lab projects, language courses, and courses in transferable skills
 Career services strongly connected to Germany's photonics industry and elite academia
The program is divided into four stages providing the students with the necessary prerequisites in Electrodynamics, Photonics, Condensed Matter Physics and Practical Laboratory work in optics (Stage I: Adjustment), to give them a solid background when deepening important topics such as Laser Physics, Optical Metrology and Optical Design (Stage II: Fundamentals) and let them acquire specialized knowledge to be selected out of about 20 advanced courses (Stage III: Specialization) to be able to perform a nine-month research project on a current topic of research competently (Stage IV: Research Labworks and Master's Thesis). In addition, an 8-week industrial internship is scheduled after the second semester. The study will be complemented by language and transferable skill courses as well as ASP special lectures provided by internationally renowned guest professors.
Detailed information
Please visit www.asp.uni-jena.de/master_photonics for further information.
Scholarships
A scholarship program funded by Germany's optics industry and the state of Thuringia offers full financial support for the most promising foreign students (up to 800 € per month). International
students wishing to go for the 2-year Master program at the Abbe School of Photonics can apply for this scholarship. The scholarships includes also a German and English language courses.
Abbe School of Photonics is linked with renowned international universities from all over the world, supported by various programs funded by the European Union. Thus, our students can spend up to one year of their MSc course at one of the partner universities. The long list of these partners includes, but is not limited to, Australian National University Canberra and University of Sydney (both Australia), CREOL –University of Central Florida, University of Arizona, University of Rochester (all USA), University of Toronto, INRS – Université de Rechèrche in Montréal, Université Laval in Québec City (all Canada), and Massey University in Wellington (New Zealand).
Application
For application please use the online application system of the Abbe School of Photonics. Further information about required documents can be found in the online application system