How to find a scholarship in germany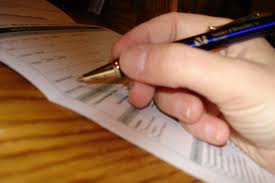 1. Finding a scholarship
2. Application Process
3. Deadlines and Awarding
Is there only a DAAD scholarship for master studies or are there other possibilities?
There are many other possibilities. Just check our DAAD Scholarship Database.
Are there any eligibility criteria for applying for scholarships?
Of course, please always check the detailed description of the programme you wish to apply for in our DAAD Scholarship Database. As a rule in nearly all DAAD programmes you already have to be a graduate to be eligible to apply. Good grades won't hurt. Depending on the study programme it is neccessary to have a good level of German or English. It is important to give good reasons such as why you decided to apply for this particular programme. And please pay attention that you really get admission for the programme at univerisities for which you got your scholarship; www.anabin.de is a good adress to find out the recognition of your degrees at German institutions.
Does the scholarship depend on the university or is it common for all universities?
In the application for the DAAD scholarship you have to select up to three study programmees you would wish to study. The selection committee proves your selection and makes a decision if they are appropriate. Once your scholarship has been awarded for a certain degree programme you cannot change it resp. the university without asking the DAAD for permission.
Are there any foundations that provide scholarships to students from non-EU nations for studienkolleg?
I am afraid no.
Are there any scholarships or stipends for couple students who are both studying?
I'm sorry but there are no special scholarships for couples only. If the DAAD scholar brings his or her wife/husband along, she/he can apply for a family allowance. But of course your wife can apply for a scholarship too.
Is it better to get the scholarship before admission?
Generally, you first should apply for a scholarship and then or parallel you should apply for admission to universities.
I am a UK citizen living in Germany the past year, so now I cannot apply for the standard DAAD scholarship for foreigners. Do you know of any other scholarships I may be applicable for?
You may for example apply for a ''Deutschlandstipendium'' which is open to students from all nationalities. And during your first semesters you can apply for example to Konrad Adenauer, Friedrich Ebert or other institutions that are offering scholarships. Please check our DAAD Scholarship Database.
Is it possible to get a scholarship for a summer school?
Yes, the DAAD has a special summer school programme which you can also find in ourdatabase. Just check it for detailed information on the application requirements.
Are there any scholarships for music students from non-EU countries?
The easiest way to find out is to search our DAAD Scholarship Database. The DAAD has ascholarship programme specially for artists which includes musicians. Of course, this programme is open for Non-EU students as well.
Can I apply for a scholarship if I am not yet accepted at a German university?
You can apply for a DAAD scholarship before having received the admission but the scholarship is only valid if the university accepts your application.
Please explain the application process.
First you should search e.g. the DAAD database for a degree course that suits you. Then you should adress your favorite univerisity. They will lead you through the application process. Either you should apply through uni-assist or directly to the univerisity. Please pay attention to the language requirements English or German of the institutions. German language courses are offered for example at Giessen University.
Concerning the application procedure for a DAAD scholarship: At first you send your application to the DAAD branch office or the German embassy in your country. Under this link you will find the exact addresses and data:http://www.daad.de/stipendien/en/index.en.html. Secondly, a pre-selection takes place if your application is approved. The final selection is made thereafter by a committee of German university professors and you will be informed by the DAAD.
Is it possible to get the scholarship anytime in a year?
No, it depends on your country of origin and the scholarship programme you wish to apply for. Under the following link: http://www.daad.de/stipendien/en/index.en.html you can search for your programme and you'll find all relevant data. In the main DAAD programme concerning study scholarships the selection usually takes place ones a year in autumn.
Is there an age limit to obtain scholarships in Germany?
Generally no. In the DAAD programmes there is no age limit but usually the degree you have obtained should not be older than six years.
What are the documents needed along with the scholarship application?
This depends on the programme you are interested in. Please check our DAAD Scholarship Database for more information. But in general it is neccessary to hand in your school leaving certificate, university degree, CV, language certificates, motivation letter and such.
Can ERASMUS students apply for a scholarship?
Sure, you can apply for a DAAD scholarship. Please note: You are only eligible to apply if you are in Germany less than a year. But, in the case you are selected for the scholarship you have to decide: Either to accept the DAAD scholarship or to take the Erasmus option. It is not possible to combine both scholarships.
Does a good gre, tofel or ielts score improve our chances of getting a scholarship?
Yes of course, especially if you want to enroll in an English study programme but your application as a whole is important.
Does the scholarship application for next year close in this year itself?
Yes, if you wish to start your study programme in next autumn you must have given up your documents by autumn this year.
How many years lasts the scholarship for a master's degree?
The scholarship for a master lasts for one or two years depending on the duration of the programme but the scholarship is awarded in the beginning for one year. The prolongation depends on your academic results.
If I have already undertaken my first year of study of my M.A. is it too late to apply for a scholarship for the 2nd year?
Well, you can only apply within your first year in Germany so it might be too late by now but generally it is possible. Applications for scholarships of other institutions must often be adressed during the first semester. Please pay attention: Some universities offer final exam scholarships.
How many scholarships does the DAAD give every year?
Actually we have more than 70.000 scholars every year.
Does the scholarship include living costs?
The scholarship consists of a monthly sum. This sum should be enough to cover your monthly expenses.
After graduating in Germany with a DAAD scholarship, when is the earliest time I can apply for another DAAD scholarship?
You'll have to wait for three years after you've returned to your home country before you can apply again if you are interested in the DAADs re-invitation programme for former scholarship holders.
Will the DAAD give scholarships to Chinese students who want to apply for a master's degree?
Unfortunately there are no study scholarships for Chinese master students but still, have a look at our funding guide because there might be other organisations. In the future you may apply for a DAAD research grant to do a PhD programme here.
http

:

//www.study-in.de/en/community/chat/--18486/