A quick guide for new students coming to Darmstadt for BS/MS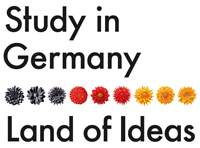 A quick guide for new students coming to  Darmstadt for BS/MS
 Technische Universitat Darmstadt – Hochshule Damrstadt
Author:
Sufyan Siddique
Faheem Nadeem
Note: The document is still under construction, and contain some errors.
As a start up, FAQs have been categorized into subtopics mentioned below.
In the next edition, we will try to explain further questions pertaining to individual subsections as individual documents.
Study / Admission

Accommodation

Visa

Traveling

Living / Social life/ Halal Food

Things to Bring from Pakistan

Miscellaneous

JOBS
Study / Admission
Q. Where can I find more information on studying in Darmstadt?
Please find a detailed description on Studying at a TU / FH in Darmstadt using the following links.
http://www.tu-darmstadt.de/studieren/index.en.jsp
Q. The difference between FH and TU?
The focus of studies is different for the mentioned universities (FH – University of Applied Sciences, TU – Technical University), while a Technical University focuses on scientific research; studies at a Fachhochschule are more practically oriented.
Please find a sample graphic @ http://study.ce.tu-darmstadt.de/download/TU_FH_Vergl.pdf
Source [ http://study.ce.tu-darmstadt.de/bsc/faq.en.php?language=de ] 
Study of a course/degree at a Technical University (TU) is more demanding and arduous in comparison to a similar program in Fachhochschule (FH). Therefore course content of a program in (TU) delves deeper into theory and research, whereas in (FH) a basic level of understanding is augmented with a more concenterated practical/applied knowledge.
If you are looking for a PhD degree after completing your master's degree, then a better choice would be to study at TU. Finding a PhD position after graduating from FH is very hard. Only exceptional candidates from FH are accepted into a PhD program (and those too are required to do some extra course work).
Q. What are the benifits of studying in TU Darmstadt and if one chooses to study in H-da what are the plus points when considering job markets and time spent for degree?
 As explained earlier , the course in TUD is more research oriented. Though both programms are of 2 years/4semesters but in TU , you need to complete 90 credits of your study and 30 credits of Master thesis/project while in H-DA you will study 60 credits coursework + 30 credits of internship + 30 credit master thesis/project.
After completing your masters from hocshule if you want to do your PhD , you will be required to study 30 more credits.
Q. Will the university inform me about my application status?
During the application phase for a new session, it is usually not possible for any university to inform each individual his or her application screening process. This system is usllay automated with minimal staff interraction. However the final decision will surely be notified. In-case of emergencies or questions during the application phase, queries could be enquired using an email or phone call to the admission office, which are usually replied too in a reasonable time frame.
Some facts on TU:
http://www.tu-darmstadt.de/universitaet/profil_1/zahlenundfakten/index.en.jsp
Q. I have applied for XYZ program at TU Darmstadt and also sent my documents, but online application status is still showing me "in-progress ". What does this mean whether my documents have arrived at the university or not?
This means that your documents are received by the university but your application is under process.
Q. I am filling out AAA application for MS-ICE program at TUD. In the school education section they have asked "Name of school leaving certificate", can any one tell to which certificate they are refering ?
HSSC ( FSc) or SSC .
Q. Another question about undergraduate studies "Did you pass an additional university entrance exam?" with answer options Yes and No. In case you select Yes they ask the test's name.
Nowadays in Pakistan there is a entry test for BS and MS programs, say yes if you had given one, no other wise. TEST name could be GRE etc.
( Writing NO should not be a problem , Would save the trouble because if University asks for documentation then there may be some trouble finding it and as it doesnt effect the admission process so NO should not be a problem)
Q. Having filled the online form, I had to send the application form with the required documents. Is the certification by public notary sufficient or do I have to certify the documents from HEC / My University / Intermediate Board?
It is usually preferable to attest respective documents by the university which has issued it e.g. Degree and Transcripts. Other documents such as IELTS exam can be attested by notary public. In most cases it is advisable to get your transcript and degree attested from HEC which is a body recognized all over the world.
Q. How late can I join the program without problems? As sometimes the visa process causes delays?
It is best to contact the AAA and the Master Course co-ordinator. As they will handle it from case to case.
Accommodation
Q. Does the university provides any accommodation facilities for students?
Yes, but usually it is limited in comparison to the number of students being enrolled. One may have to wait for months to get a place in student hostels. These hostels are the cheapest and the best living places for students in Darmstadt.
Further information can be gained from the housing authority in darmstadt.
http://www.studentenwerkdarmstadt.de/
Usually there are long queus for individual hostels. One can apply for a room by filling out a form for studentwerk, even from abroad, with preferred living locations. This will ensure that once you arrive in darmstadt, your name is already high up in the queue thus increasing your chances of getting a room.
Recently studentenwerk has started a draw mechanism to rent student apartments, which is held at the mid of every month. If you are lucky, you can get an accommodation early, otherwise you have to wait for the next draw or if some rooms are available and you are higher up in the queue.
Please find more information at:
http://www.studentenwerkdarmstadt.de/wohnen/wohnen.html
Hence as soon as you get your admission letter , you should also send the form to studentenwerk for accomodation so you will be in the que.
An Email from George Lowery of studentenwerkdarmstadt regarding Accommodation.
here the link to the application form (just in German):
http://www.studentenwerkdarmstadt.de/images/stories/wohnen/Dokumente/aufnahmeantrag.pdf
 Types of accommodation:
From simple to luxurious: most students live in single rooms in communal apartments, 2-person apartments, single apartments or corridor groups. The latter contain wash basins but the toilets, showers and kitchen are shared. Flats and apartments contain a kitchenette, shower and toilet. Communal facilities in halls of residence include: washing machines and driers, party and hobby rooms. Garages and parking spaces for cars, motorcycles and cycles can be rented at low cost. A few special family apartments are available for students with children.
 Rooms in group units with no waiting times
In the Studentenwerk-housing areas"Karlshof" (Adress: Alfred-Messel-Weg 6 – 10 D) and "Nieder-Ramstädter-Straße 179-183A" there normaly are no official waiting times because of privately organised room let ("Selbstbelegung") <http://www.studentenwerkdarmstadt.de/images/stories/wohnen/Dokumente/antrag_selbstbelegung.pdf>
"Privately organised room let" means that the current occupants make their own decision regarding a new tenant and carry joint responsibility for the decision. *Students looking for this type of accommodation must make some effort themselves *(check the notices posted around the halls of residence and on the "Mensa"-refectory notice boards, get in touch with and talk to the people in the apartment shares).
http://www.studentenwerkdarmstadt.de/images/stories/wohnen/Dokumente/freie_zimmer.pdf
Other options:
Student residences of HEAG Wohnbau GmbH/Bauverein AG Nieder-Ramstädter-Straße 185 – 185 C Eschollbrücker Straße 31 A – 31 E (Residence "Akaziengarten") Karlstraße 10
Contact: Mrs. Schulz
Phone: +49(0)6151 – 28 15 755
Monday till Friday form 8h30 until 17h00 HEAG Wohnbau GmbH Bad Nauheimer Straße 6, 64289 Darmstadt
E-Mail: wohnbau@bauvereinag.de
Student apartments at Hotel Contel
Otto-Röhm-Straße 90, 64293 Darmstadt
Contact: Mrs. Gutbrod
Phone: +49-6151-8820
E-Mail: gutbrod@contel.de
Annington – Wohnheim Max-Planck-Str. 4 in Dieburg Max-Planck-Str. 4, 64807 Dieburg
Contact: Mr. Lenkeit
Phone: +49 (0)6071 – 20 71 39
E-Mail: alex.lenkeit@deutsche-annington.com
Wohlfühlwohnheim in Dieburg – Quartier 56 http://www.quartier56.com/
Phone: +49 (0)6071 – 30 19 129
Email: vermietung@quartier56.com
Internet
The following links are very useful to find private accommodation:
Couch surfing
Regards
George Lowery
Sachbearbeiter Wohnservice
E-Mail : G.Lowery@studentenwerkdarmstadt.de
Q. In which hostel should I apply?
This really depends on one's individual taste and ofcourse availabilty. One famous place is Karlshof. Where 100s of students are living. The room is normaly called a WG (wohngemeinschaft), which means it is a large room with 3 or 4 partioned rooms. You share a common room cum kitchen with the others. While 2 rooms have one common bathroom (toilet).
Another place (which is quite easy to get also) is Dieburg hostel. Dieburg is like 25 minutes by bus. It is a small town near darmstadt. It very quite and not a bad place for the initial days. Normally after one semester people get a room somewhere in darmstadt and then they can leave dieburg. Getting a room nearer to the university is you having a lucky day, anything in darmstadt will also do just fine as usually every hostel is in the 4-5 km radius of the univeristy and with excellent local (free) transport infrastructure (tram/bus), there is no problem in getting something far away too.
For some hostel/room locations and types respectively, please follow the link:
http://www.studentenwerkdarmstadt.de/wohnen/wohnanlagen.html
Q. How can I maximize my chances to get a room in a student hostel?
This depends on luck and on your personal communication skills. You have to go again and again to studentenwerk to press upon the fact that you really need the room. (although now they might have automated the process by maintaining a waiting list , anyone know of it? )
Q. What are the resources to find private accommodation in Darmstadt?
Some of the links are as follows:
http://
http://www.immobilienscout24.de
http://www.deutsche-wohnen.com/html/index.php
http://www.gagfah.de/de/index.html
http://www.gwh.dewww.wg-gesucht.de/
http://www.kalaydo.de/immobilien
http://www.naheimst.de/wohnen.html
http://www.pwib-wohnungsboerse.net/
http://www.wohnungsmarktfrankfurt.de/
http://www.couchsurfing.com (used to request temporary stays)
http://www.studentenwohnheime.eu/Studentenwohnheime_in_Deutschland/Hessen/Darmstadt/ (list of different hostels in DA)
http://www.zwischenmiete.de/angebote_lesen.php?PHPSESSID=fac6aa0b636c1433c470a19a040fec3b&stadt=Darmstadt&fuer=Zimmer+in+WG
I think that we should reduce the above list to important ones(Zahid)
you are right, i removed some , will remove more maybe(Arshad).
I added two more links, I hope they are useful (Salman).
3.    Visa
            What are the visa requirements?
For the latest updated information, please visit this  link
http://www.pakistan.diplo.de/Vertretung/islamabad/en/04__Visa__Passport__Legal/__Visa_2C_20Passport_2C_20Legal.html
            ( no attested documents are required*- should call the embassy to confirm )
4.    Traveling
            How to reach Darmastadt ?
You will most probably arrive at Frankfurt am Main airport. (there is/are another Frankfurt         also, the big one is Frankfurt am Main).  From the airport the best way for the first time                      (since you won't have a student semester ticket ) to come to Darmstadt is by Air-bus.                    This costs 7 euros and takes just around 25 minutes. (but hopefully someone will be              there to receive you at the airport to guide you)
            Local transport ?
There is a good network of busses and trams with in the city and most widly used is Bus H, K, F and tram 9,3. To go to FFM there is a subway called S-Bahn S3 and Regional Train called RB.
            Transport ticket ?
Every year the ticket is offerd by TUD (1.Oct) and H-DA (1.Sep), depending upon your arrival you can buy a monthly or weekly ticket. In most cases you could walk thorugh the city since Darmstadt is not as big as Karachi, Lahore or Islamabad.
The ticket is covers for almost Hessen State, it is called the RMV region, please  refer to website www.rmv.de
5.    Living / Social life/ Halal Food
       Q. What are the social activities offered by PSA and university, are there any social groups? 
            Halal Meat Shops
Halal chicken is available in REAL and NETTO with WIESENHOF BRAND,
Arabic Shop : 49.873588,8.652535
Kasino Strasse Mosque and Shop :49.874668,8.642383
Nazar : 49.875745,8.642898
Avasin: 49.882196,8.642539
One Halal Shop is in Kasino Strasse Mosque, One behind Luisenplatz and in front of Stadt Museum.
Another Halal shop is NAZAR (open 24 hours)
AVASIN markt is also useful as you can buy halal meet at good price. it is near Im Tiefen See bus stop, bus 5515
Shopping Stores     
○     ALDI
○     REWE
○     Peny
○     Real
○     Netto
○     Lidl
○     Avasin
            Mosques : There are several mosque in Darmstadt, Masjid Al-Rahema and Masjid                   Hayat        
            are favourite among Pakistani student, Besides this in TUD there is Prayer
            hall near TUD Library.     
6.    Things to Bring from Pakistan

 Some Jeans + shirts
 Shoes (chappal +jogger+snowshoes)
 High necks
 Warm jacket (leather + parachute for rains)
 Muffler
 Gloves
 Socks
 Vests + underwear
 Shaving kit
10.   Comb
11.   Tooth paste + tooth brush + soap + shampoo (for ur very first days)
12.   One packs of ball points, pencils, markers, etc.
13.   Some sheets
14.   Bed sheet + pillow cover
15.   Pillow
16.   Towel at least 2
17.   Praying mat / Jaey Namaz
18.   Nail Cutter
19.   An extra glasses
20.   Some common tablets (for fever, headache, cough, etc.). Your health insurance would cover your treatments.
21.   Extension cable 4m long with 4 or 5 sockets
22.   Blanket
23.   Cutlery (a plate, glass/cup , spoon) for early days
24.   Any other thing you use
25.   Ethernet Cable.
7.    Arrival in Darmstadt
            What are the first things to do after arriving in Darmstadt?
            The following things need to be done after arriving in Darmstadt.
 Get the health insurance.

 Activate bank account.

 Register in the university (TUD or ha_d).

 Search for accommodation

 Search for a job.
8.    Miscellaneous
            How many Pakistani students are studying in h_da?
            More or less 15
Is their strong Pakistan community?
Yes, there is Pakistani community consisting students and families.
            How's the weather in Darmstadt?
            The weather of Darmstadt is usually Sunny in summer. Snowfall starts in                                  December and lasts till March. So, it is advisable to bring enough warm clothes.
 What are extracurricular activities for Pakistani?
They are mostly depended upon students own well and motivations, for instance:
○     BBQs
○     Trips
○     Beach VolleyBall
After completing MS from h_da is there any problem regarding job or all  universities treated same there?
Job prospects are influenced by several controlled (individual capabilities – creativity, technical skills, German language skills, interpersonal skills, etc) and uncontrolled (recession (economic condition of Germany – which is for the time being promising. Being students, we could advice you in improving your controlled factors. You have to increase your credits (skills) and prepare ahead for worst cases (recessions).
In general Germany has good reputation for adjusting her graduates. Nevertheless, it is too early to give you satisfactory answer at least from this forum.
 How many hours am I allowed to work?
As a student you are allowed to work at most for 19 hours in a week. Alternatively you can work Full Time for 120 days in a year or half time 240 days in a year.
If I get a job after my master studies will my student visa be converted to work   visa?
If you get a job after your master's it will be the responsibility or employer to carry out the necessary paper work, which also includes the conversion of your student visa to work visa/work permit.
What types of jobs are available during studies on campus as well as odd jobs?
On campus jobs varies from secretarial work like paper management etc (but this usually requires German language skills) to programming tasks (but for this you need to know some programming language). Odd jobs are mostly available in stores, factories, restaurants etc. But knowledge of German is required for most at least the basic knowledge. For student jobs in the university like programming or Matlab or some other related to research, usually English language will suffice.