Data Science Program – Bertelsmann SE & Co. KGaA / Germany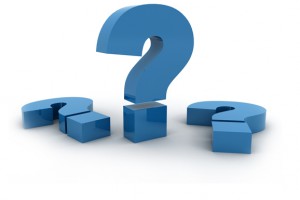 Job description
15 months, 3 rotations, big data potential
Bertelsmann Data Science Program 2018
We are inviting you to join MEDIAN, our international data science rotational program. During the 15-month program, you will be involved in implementing a number of data-driven projects throughout various Bertelsmann divisions worldwide.
Tackle the challenges digitization and big data present to our diverse businesses and help us develop innovative solutions. Push the possibilities of machine learning to the limits and shape the future of the media, services and education industries with us.
The first cohort of MEDIAN will begin in fall 2018. Trainees will build on their expertise by working side-by-side with top data scientists. Over the course of 15 months, trainees will take a deep dive into at least three major data projects. The data science trainees will wrestle with diverse data sets, crack the most complex data challenges and sharpen their proficiency in different tools and programming languages – all in an international setting.
What you can expect:
3 rotations, 5-months each, over a span of 15 months
Deep exposure to data sets in diverse Bertelsmann companies (for example: programmatic advertising, AI for chatbots, fraud detection and risk management in financial transactions, Smart Energy solutions for the utilities market, etc.)
Opportunity to work internationally (for example: USA, Germany, France, UK)
Competitive salary and benefits
What you'll be doing:
Designing new data products and developing big data capabilities in order to address business model challenges and offer solutions
Collaborating with international teams to drive usage and adoption of new data products and capabilities
Using and further enhancing machine learning methods and tools
Understanding and leveraging new data sources and integrate traditional structured data with raw data from websites, social media and third parties
Modeling and framing business scenarios that are meaningful and impact critical business decisions
Supporting change within the organization
What you should bring:
M.Sc. or Ph.D. in a quantitative field such as Data Science, Computer Science, Statistics, Engineering, Applied Mathematics, Physics or related topics
Advanced knowledge of standard methods across the entire data science processing pipeline
Proven experience in working with big data to develop innovative data products and capabilities in order to extract actionable insights (via internships, research projects, etc.)
A desire to constantly train yourself and hone your data skills within a business context
Problem-solving mindset with strong relationship building, collaborative and communication skills
Geographic flexibility; travel and relocation will be required, as projects are located throughout the world for the entire duration of the program
Strong knowledge of both supervised and unsupervised machine learning methods
Solid programming skills in Python and R; additional programming languages such as SAS, Scala, Spark, C/C++ or Java are a plus
Knowledge of databases, database concepts, database design and related languages/tools such as SQL, NoSQL, Hive, etc.
Visual storytelling expertise is a plus
Foreign languages are a plus
Please send your application to Nico Rose: n.rose@bertelsmann.de
For more information or to apply online, please visit our website:
www.data-science-bertelsmann.com
Apply until the end of May 2018.
Disclosure requirements pertaining to the collection of your personal data:
Responsible for processing the information provided in your application: Bertelsmann SE & Co. KGaA, Carl-Bertelsmann Str. 270, 33311 Gütersloh ("Bertelsmann"), who may also assign this task to third-party service providers. Bertelsmann will process your data as provided for by Section 26(1) sentence 1 of the German Federal Data Protection Act (BDSG-new) for the purpose of conducting the application and selection process for MEDIAN – Bertelsmann Data Science Program (MEDIAN) – based on reviewing your curriculum vitae, a position-based selection test, a first round of interviews, and an assessment day. Following from your declaration of consent pursuant to Section 26(2) of the German Federal Data Protection Act (BDSG-new), selected representatives of other group alliance members will take part in the staffing decision and interviews. Based on Article 49(1) a of the General Data Protection Regulation (GDPR), your personal data will be transmitted to recipients in third countries (non-EU member states), in the absence of an adequacy decision or suitable guarantees for ensuring an appropriate level of data protection for the processing of your data by these countries and their service providers. The respective companies will treat your data confidentially. At the above address you can revoke your authorization for the use of your data at any time with immediate effect, contact Bertelsmann's data protection officer, or request a copy of these undertakings. For further information on the data protection program for MEDIAN, see www.data-science-bertelsmann.com.
Company and contact details
| | |
| --- | --- |
| Company Name | Bertelsmann SE & Co. KGaA |
| Contact Person | |
| Location | |
| Email | |