EMEA Field Service Engineer (Systems Engineer)(based in Germering/Munich, Germany)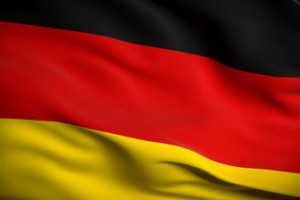 Read Time:
3 Minute, 10 Second
Job description
FFor our EMEA Customer Service Organization, we are looking for a
EMEA Field Service Engineer (Systems Engineer)(based in Germering/Munich, Germany)
The Field Service Engineer is r esponsible to install, repair and calibrate mainly Keithley Semiconductor Systems (S400, S600, S530, 4200-SCS) in Europe at customer sites and in-house based in our Germering Depot. He works closely with all European APT (Automated Parametric Test) staff in Application, Sales and colleagues in Service. A professional cooperation with our Factory Application and Engineering in the US is required. The purpose is to ensure the local Service Account Manager are providing the proper support to their local strategic account
The Job Responsibilities Include
Ensure to have regular Customer QBR and attend some on regular basis.
Review funnel of new opportunities he created ensuring local Service Acco Objectives:
Highly Satisfied Customers, On-Time Delivery, High Quality
On-Site service (board level) of Keithley/Tektronix Systems (4200-SCS, S400, S600, S530)
On-Site calibration of Keithley/Tektronix Systems (4200-SCS, S400, S600, S530)
Comply to Keithley Quality Management per ISO 17025 Accreditation by A2LA
In-House repair (part level) of tester components and instruments
In-House calibration of components and instruments
Prepare and issue calibration protocols
Spoken and written interaction with customers to give support and provide solutions
Maintain and control inventory of spare parts stocked in the depot
Maintain and control needed calibration equipment for on-site and in-house calibrations
About Us
Tektronix is a place where people are challenged to explore the boundaries of what's possible, bringing the digital future one step closer every day. Our work accelerates technological breakthroughs that are revolutionizing culture and industry worldwide. Through precision-engineered measurement solutions, we work with our customers to eliminate the barriers between inspiration and realization of world-changing technologies. Realize your true potential at Tektronix – join us in revolutioneering a better tomorrow.
Fortive Corporation Overview
Fortive is a diversified industrial growth company comprised of global businesses that are recognized leaders in attractive markets. With more than $6 billion in annual revenues, Fortive's well-known brands hold leading positions in field instrumentation, transportation, sensing, product realization, automation and specialty, and franchise distribution.Fortive is headquartered in Everett, Washington and employs a team of more than 24,000 research and development, manufacturing, sales, distribution, service and administrative employees in more than 40 countries around the world. Our team grows by tackling challenges that accelerate progress and further their careers. With a culture rooted in continuous improvement, the core of our company's operating model is the Fortive Business System. For more information please visit: www.fortive.com .
Organization
Tektronix
Job
Customer Service
Primary Location
Europe-Germany-Bavaria-Munich
Schedule
Full-time
The Job Requirements Include
Skilled Technician or Engineering background (Electronic / Electrical Engineering / Computer)
and/or previous experience with about 1-3 years practical experience as Field Technician
Enhanced skills in software (MS Windows, MS Office, Linux, Unix)
Very good verbal and written communications skills
Self-motivated, driven and flexible
Self-organization and time-management skills
Willingness to travel in the EMEA region (at least 50-70%)
Fluent in German and English, written and verbal
What We Offer
Working in a dynamic, modern and international environment with state of the art technologies
Career and development prospects
Flat hierarchies, teamwork, personal responsibility, flexibility, short decision making processes
An attractive salary package including a company pension plan, flexible working hours and annual salary checks
Laptop, mobile phone, company car
Tektronix is an equal opportunity employer. We evaluate qualified applicants without regard to race, color, national origin, religion, gender, age, marital status, disability, veteran status, sexual orientation, gender identity, or any other characteristic protected by law. Candidates with less education/experience may be considered for other opportunities.How to Apply: Apply online
.Job
Customer Service