Family Reunion – Pakistan – General info for all to avoid mistakes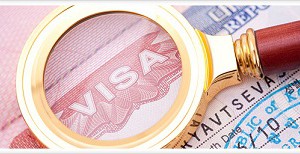 By:
Abdul Majid Malik <majid.malik[@]yahoo.com>;
Dear Members Assalam-o-Alaikum,
I am writing this email to let members know few things about family reunion and some mistakes which must be avoided. If some friend is going to get married  in Pakistan, please tell him/her about these issues. Simple looking mistakes can cause big trouble and delay later in family reunion.
About Nikah Registration:
Registration of Nikah involves three people:  Nikah Khawan, Nikah Registrar  and Union council. UC gives a register with 50 leaves to Nikah-Registrar. Each leave contains Nikah Nama " Form II" in quadruplicate. In one UC , only a single Registrar can have the register.  In usual case, Nikah Khawan goes to Registrar(if he is himself not a registrar) and gets a Nikah nama Form II (which has fours copies). One copy each (filled and signed) is given to  Duhla, Dulhan,Registrar and UC.
1. Take care that Nikah is registered at the same Union Council where Nikah has taken place .Address written on filled Nikahnama should be in the UC where Nikah is registered.  Any thing different to this created big problem for many ,especially those who did Nikha in a Marriage Hall and brought Molvi sahib from some other UC. If you made this mistake, count a delay of at least 3 months. Embassy will raise objection as the lawyer sent for Marriage verification would like to see your Nikah registered at the same UC as address written on Nikahnama. You may be to asked to change registration of your marriage from one UC to other through a court procedure in Pakistan.
2. Please closely check all the four copies of the filled Nikah-Nama for any mistake in names, ID card nr., date of birth etc. Check that all signatures are there at right place and stamp of Nikah-Registrar is present. Many take things lightly in Pakistan while filling forms.
3. Telephonic Nikah is big no no. You must be present there as German Embassy/consulate now checks it from entry and exit stamps on your passport. If there are some unavoidable circumstances, give a written power of attorney which has legal value i.e signed in front of Notary Public/judge or from Pakistani embassy/consulate (in case they deal with it) to your father to represent you during Nikah.  Better be present there. Your absence will complicate the matters and hence the delay/rejection as a consequence.
5. Some people I talked to have made mistake while getting online appointment. You mad a mistake in name, passport number or email address than most probably you will not be able to submit documents on that day. In my experience, if you decide to take an appointment for family reunion, you normally get it after 4 to 6 weeks. So missing an appointment can be source of further delay.6. The interview by lawyer or at embassy may involve basic questions from your spouse about you. Newly married; make sure he/she has all the basic info about you.
7. Spouse of a Blue Card holder is exempted from providing A-1 German language certificate. About this, don't believe on what they say on phone :). If your spouse can't manage to do a language course in Pakistan, present following reference of the concerned Law  as proof on your appointment day:
http://www.bluecard-eu.de/eu-blue-card-germany/residence-act/spouse.html 
http://www.gesetze-im-internet.de/aufenthg_2004/__30.html
8. In some cities, there were cases when Ausländerbehorde(ABH) objected that the spouse in Germany is passing through the probation period of job.  In some cities ,they ask for salary slips of 6 months while in others only for 3 months or just a job contract. Talk to other Pakistanis/Indians who have experience of dealing with the same ABH  so that you can proceed accordingly.
Please correct if I am wrong on any account. The info is based on posts of members on this forum, experiences of acquaintances and my personal experience.
If you know some other issues which you or someone known to you faced, kindly share on this forum. This will facilitate others in their family reunion.