FAQ about Visa (Pakistan and General)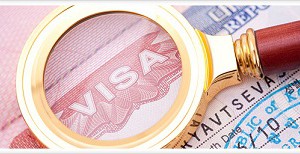 What are the visa requirements?
For visa requirements please check the [link]
I am in my final semester and don't have my final transcript with me. Should I apply for visa without it?
Yes, you can apply for your visa even if you don't have your final transcript with you. In this case you need to obtain a provisional transcript of the courses not successfully completed yet along with the tentative grades.
How much is the visa processing fee for German Visa in Pakistan?
Previously the visa fee was 60 €. But it changes frequently so please visit the German embassy website in Pakistan for further details.
Do I have to attest my photocopies while submitting it to the embassy?
No , The embassy does not need the photocopies to be attested. But if you want to do it. You can
Can you provide me with the address of the German Embassy Islamabad and Consulate General in Karachi?
Islamabad [link]
Karachi [link]
PS: Non-Residents of Sindh and Balochistan would have to file their visa application with the Embassy of the Federal Republic of Germany in Islamabad, while the Residents of Sind and Balochistan would have to do so with the Consulate General of Germany in Karachi.
Do I have to take appointment by the German embassy?
The procedure varies from time to time. There are some months in the year when you have to take an appointment in order to go for your visa, while at other times you just have to go and the embassy entertains the 5-10 students on first come first serve basis. So call the embassy or consulate and ask for specific details.
Do I have to maintain 7908 euros in my account in order to get a visa every year?
You need to have around 4000/5000€ in your account in order to obtain Schengen (the one year EU visa that you will get after coming here) visa. If you are on HIWI job here then the job contract is sufficient for this purpose.
If I am married person and want my family there with me. what are the embassy requirements then?
If you want to bring your family here then its better to apply your and your family visa together. Ask from German embassy for requirements. Family Visa processing from Germany takes 3-4 months.
Is health insurance required for the Visa?
Yes, preliminary health insurance with your application is required. It is recommended to take health insurance from Pakistan for three months.
Then after arriving to Germany you can take public health insurance (TK or AOK) which starts with starts of the semester i.e., 1st October. Or you can take private health insurance that is little cheaper then public insurnace but with less features. More information you get once you will be here..