German Student Visa requirements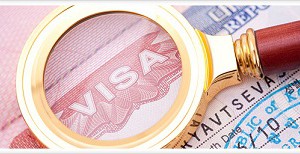 Study visa Requirments ( Pakistan ) .. may be same for others too
From: http://www.pakistan.diplo.de/Vertretung/pakistan/en/04__Visa__Passport__Legal/2__visa__longterm/2__Study__visa__Seite.html
Processing time: several months
Required documents:
Additional instructions:
– application formsFor applications at theEmbassy please provide threeapplication forms.For applications at theConsulate please submit two application forms
– signed by the applicant
– completely filled out by typewriter/computer
application form – long-term visas [pdf, 126,31k]
– passport photosFor applications at theEmbassy please provide four photos.For applications at theConsulate please submit three photos
– not older than six months
– no computer print-outs accepted
information on photos [pdf, 550,79k]
– valid passport
– Passport needs to be valid for three months after the expiry of the applied visa
– completed list of your children and- completed list of relatives (including children) living outside of Pakistan
lists of children and relatives living outside of Pakistan [pdf, 78,03k]
– security questionnaire
security questionnaire [pdf, 113,95k]
– applicant's declaration
declaration (English/Urdu) for family reunion/study visa [pdf, 111,36k]
Please note that there are three (3) different types of visas for study purposes in Germany (more details below):- for student visa:
letter of admission/acceptance- for student applicant visa:
Proof of entitlement to get admission- for language course visa:
registration for an intensive language course
– issued by a university in Germany
– please submit the original and two copies- issued by a language school in Germany
– please submit the original and two copies
– your curriculum vitae
– please submit the original and two copies
– documentation of your academic degree – if any
– B.A., BSC, B.COM, BBA, BCS etc.
– please submit the original and two copies
– proof of sufficient financial means by way of one of the options (see right side of the page)
– please submit the original and two copies
– valid health insurance
– the original has to be signed
– please submit the original and one copyYou can also take out a health insurance in Germany. However, for the time period until you are settled in Germany, you have to submit a preliminary health insurance with your application.more details
– proof of your language skills
Please provide a proof (original and two copies) of your language abilities according to the standards of the Association of Language Testers in Europe (ALTE):If your field of studies is going to be lecturedin German, tests such as- "Zertifikat Deutsch" [by Goethe-Institut (GI) or by TELC] or- "Zertifikat Deutsch für Jugendliche" (by GI)

need to be presented.

However, such proofs are not necessary
– if the university you are admitted to confirms in its letter of acceptance that your language skill has been proved sufficient or

– if you can substantiate your enrolment at an intensive (=at least 20 hours a week) German language course in Germany.

If your field of studies is going to be lecturedin English, tests such as TOEFL (minimum score of 550 points for the paper based test or 213 points for the computerbased test) orIELTS (Band 6.0) are required.

Please note that it lies within the discretion of the visa sections to ask for further evidence of language skills depending on the individual case.

For applicants at the Embassy only: Please provide a copy of the appointment confirmation e-mail
– including the provided booking code (e.g. "isla_588207")
Please note that there are three (3) different types of visas for study purposes in Germany.
Besides all the other documents listed above, each of these categories requires a different document:
(1) Student visa (Studentenvisum)
Please submit the letter of admission (Zulassungsbescheid) from a University or an Institute for Higher Education in Germany.
(2) Student applicant visa (Studienbewerbervisum)
Please submit the proof of entitlement to get admission/conditional acceptance (Bewerberbestätigung; bedingte Zulassung) at a university in Germany.
Please submit all certificates with mark-sheets, admit cards, registration card and Bachelor Diploma or at least proof of one (1) study year in the respective field).
(3) Participation in a language course
Please submit the registration for an intensive language coursewith a minimum of 20 hours per week (e.g certificate of registration, receipt for course fees).
N.B. If you intend to study in Germany after your language course ends, please state this fact in your application, so that you can be issued with a student applicant visa or a student visa, provided you fulfil the conditions for issue. These visas entitle the holder to attend language courses and to study in Germany afterwards (see above!). If you only apply for the language course visa, you will have to leave Germany at the end of the course. It is not possible to convert this visa to any other form of residence permit in Germany.
Disclaimer
Although the information on this website has been prepared with utmost care, we can not accept any responsibility for inaccuracies contained herein.
Study visa
Options to finance your studies
1) Blocked account with a German bank in Germany, amounting to at least 7,908 €, marked with a special condition that only a sum of 659 € will be available every month
2) formal obligation (declaration of liability) according to §§ 66-68 of the German Resident's Act
3) German or foreign official scholarship
All copies of your application have to be:
– in Din A4 size
– complete
– readable
– not (!) stapled
For applications at the Embassy please provide three copies of all documents.
For applications at the Consulate please submit two copies of all documents.
Important !
Further documents may be required depending on the specific circumstances of your case.
A precheck of the above mentioned documents will be done by our authorised local staff at the visa counter. In case of previous applications either for visa or for legalisation of documents, please mention the relevant file number in order to avoid delays.Incomplete applications cannot be accepted.
Required documents
Here you can download the list of required documents for study visas.
Working in Germany after graduation
According to § 16 clause 4 AufenhaltsG (German residence act), the German Alien Authorities are entitled to extend a foreign students residence permit after successfully graduating in Germany for the purpose of a job search for up to one year provided the respective vacancy may be filled with foreigners according to §§ 18 (and following) AufenthG.
EU Right of Residence act to make Germany more welcoming for foreign academics
Visa Fees
For applications at the Embassy Islamabad, please note that at the time of application an amount of 500,- PKR is due for returning the passports through a courier service.
While submitting the application, you will be given a pay slip. Please take this slip to the Standard Chartered Bank,Diplomatic Enclave Branch only, and pay the visa fee. The bank will report your payment to the Embassy. A fee of500,- PKR will be levied by the bank.
For applications at the Consulate General Karachi, please note that the visa fee (equivalent in PKR) has to be paid in CASH at time of submission.
Schengen visa / Short-term visa (cat. "C")
60 € (in Rupees)
Airport transit (cat. "A")
60 € (in Rupees)
National German visa (e.g. study family reunion, etc. – Long-term visa)
(cat. "D")Applicants under 6 years
60 € (in Rupees)
exempted from visa fees
Spouses of citizens of the EU
exempted from visa fees