Germany more welcoming for foreign academics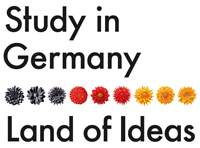 EU Right of Residence act to make Germany more welcoming for foreign academics
There's good news for students, scientists, and researchers interested in studying and working in Germany. On April 27th, the Bundestag passed an act that will make studying and finding work in Germany easier. The Act Implementing the EU Directive on Entry and Residence of Highly Qualified Workers, as the new law is called, will allow foreign students more opportunities to work during their studies, as well as more time to search for employment once they have graduated.
Photo (cc) flickr user illuminaut
Previously, foreign students were allowed to "odd-job" for 90 days each year, while the new act allows for 120 annually.  Once students have completed their studies, they are then allowed an 18-month window to seek employment, during which they can work an unlimited number of hours or days.  This limit was previously 12 months, and students had to have approval from the German Federal Employment Agency (BA) in order to work during that time.
Foreign academics seeking employment in Germany will also benefit from the new act.  Those seeking employment may receive a "right of residence" for up to six months.  Anyone with an employment contract in an academic or professional field with a minimum salary of 44,800 euro may work in Germany for up to four years using the "Blue Card."  The family members of foreign skilled workers will also be allowed to seek employment without the approval of the BA.
"The new law opens up new opportunities in Germany for foreign students, scientists and researchers. It broadens the individual's freedom of choice, e.g. to stay and work in Germany for a certain time or indefinitely. In the view of the German Academic Exchange Service (DAAD), this individual freedom of choice is a key characteristic of an outward-looking and welcoming country. The DAAD hence welcomes the new legislation," said a DAAD press release of the new guidelines.