GEZ TV tax of 18 Euro/Month in Germany – MUST READ IF YOU DID NOT PAY IT!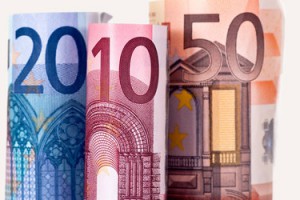 Some people who Have got the letters from GEZ ARD Rundfunkbeitrag (Deutschland Radio) for tax of 17.98 Euro and who did not register and trashed the letters might have to pay it after all. One person received a letter from Finanzamt Bremen of the city Saying to pay the money or the assets would be frozen. YES they can actually do it.  Find the letter bellow:
So What could happen Next ? Another user Bob says:
 Either pay. Or don't pay. It's entirely up to you. If you choose not to pay then the letters will continue. Eventually, if they can determine which bank you are with, they'll send letters directly to the bank and the money will be forceably deducted from your account. This is called a "Vollstreckung" and unfortunately there's nothing that can reasonably be done to avoid it. I say "reasonably" because there are options, but they include: leaving Germany, going homeless, and suicide. If you voluntarily pay then you are giving up and letting yourself be raped by the system. If you refuse, then it's probably wise to have the money set aside in your bank account ready for when they steal it. They will get your money, but at least you won't have given it voluntarily. A small moral win.
I was stunned to read this in the Süddeutsche Zeitung – article appeared in  paper (unfortunately only in German) few days ago
Gist: German woman moved to Austria, de-registered and closed her bank account here, settled in Austria and paid the Austrian equivalent of GEZ. After seven years, she's now moved back to Germany – and the GEZ are making her pay seven year's worth of fees, since she didn't specifically cancel GEZ. This is apparently a little-known clause, and the bastards are holding her to it and making her pay.
EDIT: She did of course consult a lawyer, who recommended that she pay before the GEZ impounds her bank account and salary.