Graduate Engineer Job – Electrical/Communication/Systems/Computer Science Engineers – ESG germany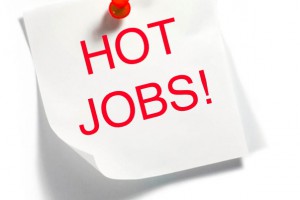 Graduate / in electrical, communication engineering, automotive engineering, systems engineering, computer science, engineering, computer science, mechatronics
Your challenge:
Creating System and component specifications
Requirements, Configuration and Change Management
Testing of control units using modern diagnostic and simulation tools
Collection, analysis and correction of error causes
Creation of test reports and reporting
Your qualifications:
You have a college degree (Bachelor / Master / Diploma) in Electrical Engineering, Automotive Engineering, Automotive Technology, Systems Engineering, Telecommunications, computer science or have a technician several years of professional experience in the field of automotive electronics. Next you have knowledge and experience in one or more of the following technologies / areas:
Specification, integration and diagnosis of electronic vehicle components
Automotive Electrical Systems
Test and diagnostic systems (CANoe, LabVIEW)
Bus technology (CAN, MOST, LIN, FlexRay)
Embedded Systems (VxWorks, QNX)
Simulation tools (Matlab / Simulink, ascetic, 4CS)
Programming C / C + + / MFC, UML, Java / Swing
Analysis and documentation of requirements
Ideally, acquisition of projects
You are a team player, analytical, conceptual and presentation are strong and interdisciplinary work normally. Your work is goal-oriented and independently. Your communication skills and your soft skills make a great partner in dealing with customers.
Contact: 
karriere[@]esg.de
ESG-und Logistik-GmbH
Human Resources
Livry-Gargan-Str. 6
82256 Fürstenfeldbruck Contact: Ms. Kira Geuting Phone 089-9216-2826