Bachelor-/Masterthesis or internship in the field of unmanned aviation: Autonomous avoidance system for UAVs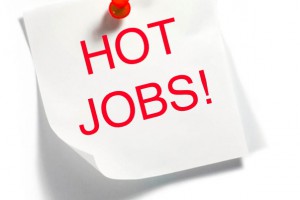 TOPIC: The aim of the work is the investigation of different alternative strategies for autonomous aerial vehicle course and its prototypical implementation for validation in a simulation.
Background
In the ESG a ground-based system was developed, which supports the operator of unmanned aircraft in complying with defined minimum distances to other aviation witnesses and thus avoid collisions. At the moment, investigations are carried out, to what extent can be avoided automatically or autonomously with the help of this support function, ie without the involvement of the surgeon. It would be conceivable here also the use of a flight route planner with Motion Primitives for calculating the Ausweichtrajektorien and return to the original flight path.
Task
Training and literature on the topic Sense & Avoid
design of various alternative strategies
Prototypical implementation of these alternative strategies
validation of different evasion strategies in the simulation
Requirements
? Student / in computer science, aviation and aerospace engineering or electrical engineering
? Good knowledge in an OOP programming language such as Java or C + +
Contact: 
karriere[at]esg.de
ESG-und Logistik-GmbH
Human Resources
Livry-Gargan-Str. 6
82256 Fürstenfeldbruck Contact: Ms. Claudia Wenzel Phone 089-9216-2544