Heinrich Boll Scholarships in Germany for International Students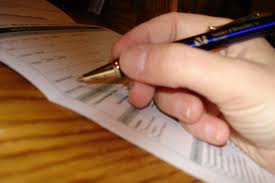 [box type="info"] Heinrich Boll Foundation MS/PhD Degree Deadline: 1 Sept/1 Mar (Annual) Study in: Germany Next course starts April 2013[/box]
Brief description:
The Heinrich Böll Foundation awards scholarships to international students/non-EU nationals who wish to pursue a Masters or PhD Degree in Germany.
Host Institution(s):
State or state-recognized institution of higher education (university, college or equivalent) in Germany
Field(s) of study:
The scholarships are awarded for all subjects. Having in the past awarded scholarships mainly to students of the humanities, social sciences, art, and culture, the Foundation is now, in addition, particularly interested in students of economics, law, engineering, science, mathematics, and journalism.
Number of Scholarships:
The Heinrich Böll Foundation awards around 950 scholarships a year divided among Germans and international students. About 5/6 of them go to undergraduates and graduates and 1/6 to PhD students.
Target group:
The scholarship program allots scholarships to both international students and Germans. The foundation especially supports young people from countries in the South as well as from Eastern Europe. The foundation also especially supports young women in those subjects where, to date, they have been under-represented.
Scholarship value/inclusions:
€750 per month for Masters students and €1000 per month for PhD students.
Eligibility:
The following general requirements apply to international student/non-EU applicants who wish to study in Germany:
•  You must be enrolled at a state-recognized university or college (e.g. Fachhochschule) in Germany at the time the scholarship payments begin.
•  You should provide proof that you have already graduated with an initial professional qualification. This programme mainly supports students aiming for a Masters degree.
•  You need a good knowledge of German, and we kindly ask you to provide proof of your proficiency. Please note that the selection workshop (interviews, group discussions) will normally be in German. Exceptions (interview in English) are, however, possible.
•  Unfortunately, the current guidelines specify that the Foundation can not support foreign scholarship holders for stays abroad in third countries for more than four weeks.
The following requirements apply to all German and non-German students wishing to pursue a Masters degree or post-graduate studies:
• You should definitely apply for a scholarship before the start of your studies, in order to ensure long-term support and cooperation.
• The Heinrich Böll Foundation cannot award you a scholarship, if you are studying for a one-year Masters degree and were not previously supported by the foundation.
• Tuition fees for fee-paying courses in Germany cannot be financed by the Heinrich Böll Foundation.
The following requirements apply to international PhD-students from outside the EU:
•  Applicants must hold a Master's degree or equivalent and must have been accepted as a doctoral student by a German institution of higher education.
Application instructions:
Applications must be made in German language. Application deadlines are normally twice a year: 1 March and 1 September. It is important to visit the official website (link found below) for details on how to apply for this scholarship.
Website:
Official Scholarship Website:  http://www.boell.de/scholarships/scholarships.html