How to apply to a university via Uni-Assist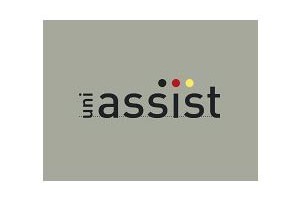 Procedure of application through uni assist
1- Online application form 
https://www.uni-assist.de/online/
Fill in the form
Use the uni-assist online application for applicants in order to create an application. Fill in the standard form for your application and save it for later use. On the INOBIS website you will find a completed sample application form.
First print then submit electronically
Once you have created an application and filled in the form, you may preview and print it. Do not forget to submit your application electronically as otherwise uni-assist will not receive it. Tick the box and then click "submit electronically" in order to submit your application online.
Sign it and mail it to uni-assist
The universities usually require, in addition to an online application, a paper application form with the applicant's personal signature. Therefore please always send your filled and signed application form together with your application documents to uni-assist. You can apply simultaneously to as many uni-assist universities as you like. For this, Uniaassist need a separate signed application form for each university you would like to apply for, but we only need one set of documents.
(name of the/a university)
c/o uni-assist e.V.
11507 Berlin
GERMANY
Changes and corrections
Once uni-assist has processed your application, you yourself cannot alter it. However, if you wish to makes changes after that you may send us an according information via their
contact form.
Payment Methods:
For payment methods which are accepted please head to www.uni-assist.de/methods-payment.html
You can also pay your application fee through Credit Card.If you dont have credit card then no need to be worried.Get a UBL Wiz Internet card from any UBL branch(Its almost free of cost).Its a prepaid card.You can load ammount in to this card through any UBL branch.and then you can pay your application fee by using this card(as credit card).This process is almost free of cost.No need to pay extra charges.For details visit UBL website or visit any branch of UBL. Also SCB visa cards are acceptable.
Source: Uni- Assist e.V.