Internship GME Engineering Finance(Job Number: STU0000416) = OPEL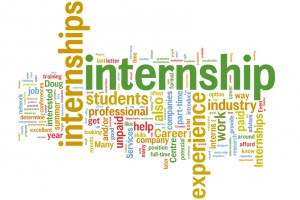 Our company
Opel is one of the European car manufacturers that leads in technology and tradition. Our company stands for innovation and is shaped by our passion for cars. Get enthusiastic about the variety of possibilities we offer, the opportunities to work in international teams, and the chances for you to develop your career.
Your department
GME Engineering Finance & Cost estimates is responsible for the preparation of the GME Engineering Budget and Business plan and monthly Engineering forecast for the P&L for GM Europe and Opel / Vauxhall, including appropriate reporting and analysis to the Engineering Management as well as to other stakeholders.
Engineering Finance works with all functions within Engineering i.e. Vehicle, Powertrain, Design, Manufacturing Engineering and Aftersales to achieve the budget and business plan objectives.
Your tasks
– Development of different Sharepoint sites
– Preparing reports, analyses for GME Finance Engineering
– Support of cost estimates for different Engineering projects
Starting date: as of now
Assignment period: 4-6 months
Your profile
– At least 5th semester of business studies with focus on finance
– Interested in IT and good IT skills  (or at least high IT affinity)
– Good knowledge of Microsoft Office,
– especially Excel & Powerpoint, Sharepoint if possible
– Business fluent in English
– Analytical thinking
– Quick of comprehension
Are you interested?
Please apply now and add the following documents:
– Covering letter stating your preferred starting date,
– your CV,
– details of your qualification including transcript of records,
– relevant certificates (certificate of enrollment is mandatory),
– work and residence permit (for non-European students).
Application:
 From their website:
http://www.opel.de/opel-erleben/karriere/jobs_und_bewerbung/stellenangebote.html