Internship for WebDevelopers at Frankfurt – (1200-1500 € / month)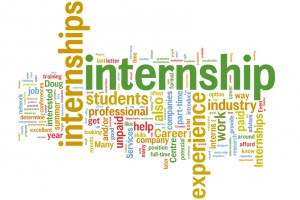 Your job in us
Design attractive web design with Adobe Photoshop
Web development with HTML & CSS
Template development for online shops with OXID eShop & Smarty
Programming dynamic Web sites with JavaScript & jQuery
If desired, you can also like to get a taste of several techniques!
As your internship work at eWorks?
You can eWorks at 2-6 months as an intern / technician work (longer on request), and at any time to get started on the 1st or 15th of each month – regardless of whether you want to complete a volunteer internship or an internship ( Professional Internship BPS, practice phase, internship, internship). apply now for an internship! Also your bachelor thesis, master's thesis or dissertation you can write with us. And if it makes you fun, you can as a student, trainee or continue to work in a permanent position with us.
What we offer you?
Exciting programming tasks in a technically-oriented companies
Top Modern workplace (Quad-Core, 2 monitors, Windows 7, …)
House library with> 700 programming books and 12 journal subscriptions
Agile development with unit testing, continuous integration and bugtracking
Continuing education through regular training and certifications
Spacious Single / Double Offices (no open-plan offices)
Motivated team with nice, helpful colleagues and fellow
Free Drinks: Water, soft drinks, coffee machines
Flexible working hours & actual 40 hour week (overtime with kin)
Easy access: metro station "model school" + parking outside the house
Development in eWorks office: no customer contact, no dress code
Into Chance to sniff in .NET, PHP and VBA
Soccer table + weekly cooking circles (optional)
Who are we looking for?
You can program very well, but can also work well with people?
You want to edit their own projects and sometimes must decide for themselves?
But you also like to play in a team and want to work together to develop larger projects?
Looking for a company that works in the long term with you, encourage you and support?
Then apply with us as a software developer / technician!
We are looking for any career types that would rather work with her ​​elbow with her ​​head, but nice gentlemen & ladies, who enjoy technical challenges, like to laugh times and committed to work on projects.
Who are we?
Founded in 1998 by two eWorks Frankfurter computer science students who wanted to develop professional software solutions. Meanwhile, we are 17 tech-savvy computer & computer scientists who develop high professionalism, passion and fun software. Do We Each (r) a say and help shape. We love this laid-back corporate culture and software development is fun for us. You do not believe? Then click here to read a few opinions with us!
Our customers are small, medium and large companies, start-ups as well as global corporations, owner-managed businesses, partnerships and corporations and the public sector. We have been supplying online stores, agencies, service providers, Industieunernehmen and research institutions. We focus not on industries yet on techniques, but deliver what is needed -. Z B .:
Web Applications with PHP, ZEND Framework and MySQL
Online stores with PHP and OXID eShop
CMS solutions using PHP and TYPO
Windows Applications with Microsoft NET and C #
Microsoft Office solutions with VBA
Microsoft Access databases with MS-SQL
Curious?
Then just click here to promote you online from us!
We look forward to receiving your application!