Internship: Software Engineer , ABB , Germany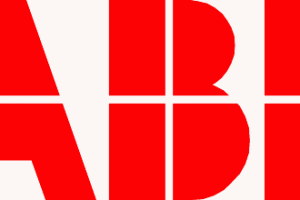 Location: Ladenburg, Baden-Wurttemberg, Germany
Job function: Research and Development
Publication ID:DE52070492_E6
Are you keen to chart new territory and gain valuable hands-on experience during your studies? Take the first step! As an intern at ABB, you can look forward to a range of fascinating projects. And beyond that? ABB is also the place to be if you're looking for exciting career prospects once you have completed your internship. Please let us know in your application letter, what is your earliest and latest possible start date and how long you would like / be able to stay with ABB.
Tasks:
Software Engineering interns at ABB are high-potential researchers and developers who strive to create and implement complex power and automation solutions. You will help develop software for state-of-the-art automation systems, controllers, and engineering tools which require research, awareness, team-work and willingness to experiment hands-on with the latest software platforms, software engineering methods, embedded systems, and model driven technologies. We expect you to show readiness to tackle difficult problems, above-average motivation to program, and proactiveness to come up with new ideas on how to improve our products and processes.
Responsibilities include but are not limited to:
• Research, conceive and develop software applications to extend and improve on ABB's product offering.
• Contribute to a wide variety of projects including sustainable and fault tolerant software architectures, software development frameworks, embedded software, functional safety, formal methods, and real-time computing
• Researching hot topics such as cloud computing, motion sensing applications, or reliable multi-core systems
• Work in a team of researchers and contribute solutions and/or useful feedback to all problems that come your way
Requirements:
Experience in software engineering, algorithms, and systems software
• Basic modeling and software architecture knowledge
• Good programming skills, e.g. C/C++ or C#
• Experience with UNIX/Linux or Windows environments
• Good English speaking/writing skills
Interested in joining our team? We look forward to receiving your full application (covering letter, CV/résumé, latest grades, possibly other reports/certificates/diplomas) via our online careers tool.
Please note that the internship generally covers a period of up to six months; voluntary internships during a Bachelor's degree course can only be offered for a period of up to three months at the most.
When applying, please specify the type of internship required – voluntary or mandatory (as part of your degree programme) – and enclose a copy of your certificate of enrolment/matriculation. In the case of mandatory internships, please enclose a copy of the relevant internship/placement regulations issued by your university or college.
ABB AG
Sabine Schedler
Recruiting Center
+49 (0) 621 381 3500
Apply at: http://new.abb.com/careers