Master or Bachelor thesis in Telecommunications Engineering (f/m) – Intel Germany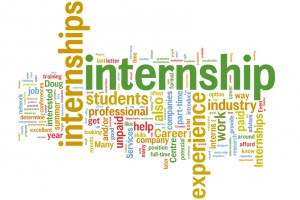 Job Category: 
Intern/Student
Primary Location: 
Nuremberg, DE
Master- or Bachelor thesis in Telecommunications Engineering (f/m)
Job Description
A candidate for a temporary position who has not yet graduated and is working towards a relevant technical Bachelor's, Master's degree from a relevant academic institute.
The goal of the Bachelor/Master thesis is to investigate approaches that allow the SoC manufacturer to decrease the amount of trust he has to put into an external test house for SoC personalization. To do so, the state of the art shall first be analyzed and summarized.
Based on this information, novel approaches shall be developed which aim to enable device personalization without unnecessarily revealing sensitive information to the test house.
Qualifications
Steps to be taken during this project include: Understand Intel SoC platform security architecture Understand and summarize general SoC manufacturing ecosystem and testing process Identify functional and security requirements for secure personalization during production testing Evaluate existing approaches secure personalization during production testing Analyze and, if necessary, adapt Intel platform security architecture and complement Intel security features to be able to achieve the previously defined security requirements for secure personalization Develop new or adapt existing concept for secure personalization based on previously adopted Intel platform security architecture Security evaluation of designed secure personalization architecture Qualifications Studies in computer science or similar background almost finished all examinations done Good knowledge in information and communications security Good knowledge in applied cryptography Good English language skills Good analytical capabilities and readiness to work in a team
Inside this Business Group
The Mobile and Communications Group delivers the next generation of smartphones, tablets, feature phones, and connected devices with leading-edge technologies. MCG is chartered with providing optimal hardware, software, and connectivity ingredients for mobile devices and complete system solutions that deliver compelling user experiences and delight both consumers and business professionals.