OpenBank – Free Checking Bank Account + Master Debit Card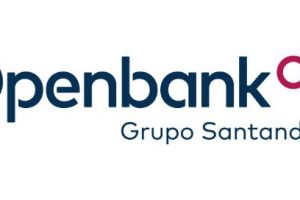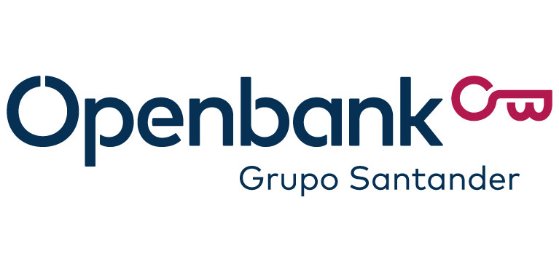 About Openbank
Openbank is the Europe-wide digital bank of the Spanish Santander Group, one of the largest banks in the EU. The Spanish Banco Santander SA includes the German Santander Consumer Bank AG, which is known to many from financing. With the Openbank concept, all banking products and services such as checking accounts, call money and robo-advisors are available on a website or app. The Openbank is a digital bank and an ecobank at the same time, deliberately focuses on social and ecological concepts, for example with the option to round up and donate when paying.
The Spanish IBAN (ES-69XXXXXXXXXXX and BIC / SWIFT-CODE: OPENESMM) represents a special feature. Is this accepted in Germany? Yes this is not a problem. As a result, customers have few restrictions. We transferred from Deutsche bank to the Openbank account without anyproblem and money was deposited the next working day after the transfer.Nevertheless, the Openbank current account is not a German account .
It should be noted that Openbank is not, like Santander Consumer bank AG, in possession of a German banking license. According to the EU-wide directive on statutory deposit insurance, credit balances are therefore to be held through the parent company Banco Santander and the Spanish deposit insurance fund responsible for them up to a max. Protected total of 100,000 euros per customer.
What Cards are Available?
At the moment these types of cards are available:
1)R42 Master Debit Card with optional Travel Subscription 
The Debit Mastercard is available in two versions. The card with an additional subscription ("travel benefits") costs EUR 7.99 per month, includes additional services such as travel insurance and offers extended options for free cash withdrawals and cheaper payments in foreign currencies. The subscription is active by default and can fairly be canceled monthly. If you register before May 31st, 2020, the subscription remains permanently free and includes all additional services. With the R42 debit card, customers cannot use a monthly credit limit. When paying by credit card, the Openbank current account is debited immediately. With a "real" charge credit card, the bank pays in advance.
Card fees
 
Я42
Я42 with additional travel benefits subscription
Card type
Debit master card
Debit master card
fee
0 euros
7.99 euros / month
(free of charge if you register until May 31, 2020)
Cash withdrawals

5 free cash withdrawals per month across Europe , at any ATM (**)

5 free cash withdrawals / month worldwide , at any ATM (**)
 
Withdraw cash free of charge at the Santander Group's 40,000 ATMs worldwide
Withdraw cash free of charge at the Santander Group's 40,000 ATMs worldwide
Pay in foreign currency
0.2% (minimum € 3.01)
free
EU transfers
0.00 euros
0.00 euros
Transfer to non-EU countries
Min. € 15 + € 9.02 Swift
Min. € 15 + € 9.02 Swift
Real-time transfers (SEPA Instant Payment)
No
No
Deposit cash
not possible
not possible
TAN procedure
mTAN (free)
mTAN (free)
Cash card function
Yes
Yes
NFC contactless payment
Yes
Yes
Desired PIN
Yes
Yes
Dispo
No
No
Cash limit
600 € / day (*)
600 € / day (*)
Daily limit for payments in shops
€ 3,000
€ 3,000
Additional services
–

Travel insurance, condition: ticket paid with debit card Я42. Applies to plane, ship, train, taxi, rental car with driver, subway, tram.

PERSONAL ACCIDENTS are insured up to € 100,000 per person, max. 5 people.

Assistance in the event of an accident or illness, e.g. medical expenses up to € 50,000, repatriation and patient transport, advance payment for hospital costs up to € 15,000, accommodation for relatives up to € 2,000.

Insurance benefits: Luggage: damage or theft up to € 1,500, delay up to € 600, theft in the hotel safe up to € 200, delay in the means of transport: delays, cancellations, missed connection

Liability support: up to € 90,000, advance payment for legal counsel up to € 1,500
(*) The maximum cash limit is set to 600 euros by default, but can be set to max. Increase € 3,000
(**) For cash withdrawals that go beyond the free cash withdrawals mentioned above, the cardholder can be charged by the ATM holder.
Advantages and disadvantages of the debit credit card
Like the VISA for the ING checking account , the Debit Mastercard R42 credit card does not offer a monthly credit limit . The DKB VISA credit card is the better choice here.
CardControl
limits for payments and cash transactions can be set in the app. It is also possible to limit the function of DEBIT on a country-by-country basis, for example, not allowing cash withdrawals in country X. The additional subscription can be managed in the CardConrol and switched on and off monthly. The additional services are only available if the monthly subscription payment has been made.
Foreign
transaction fee Without a foreign transaction fee (1.75% at many banks) when paying with a credit card outside the euro zone, the Openbank card is ideal for use outside the euro zone, for example in the USA. However, this only applies to the R42 debit with a monthly fee of 7.99 euros for the additional subscription.
Interest
There is no interest on credit on the checking account. The optionally available daily allowance account is ideal for this.
Desired motifs
Direct There are no desired motifs. The card can be ordered in 3 color layouts KeyIcon, Strawberry, Lemon.
Contactless payment with NFC chip
Practical is the NFC technology implemented on the Openbank Mastercard, which allows contactless payment without a signature or entering a PIN, for example at the supermarket checkout. However, this only applies to small amounts up to 50 euros and to cash register systems that support Mastercard contactless – but that is becoming more and more.
2. R42 Metal Card (Planned)
a metal card is planned for 13.99 Euro a month with many benefits.
3. Ecommerce card (Virtual Cards)
the virtual card can be ordered from App or Website and can be recharged from there as well. 
Opening a Bank Account:
It is gratifying that the application process is very professional and intuitive. You should have an ID document with you, cell phone no. and the German tax ID or the account details of a German current account. The legitimation can be done either via Videoident or by test transfer from a German current account (identical holder to the Openbank account). We used the Video Ident and was very quick.(Non-German Passport was accepted without any problems). As part of the application, the current account contract must be digitally signed with the mouse. Also were required Job information and the Signature field of the passport which was asked via email. also the current city registration was also required. Then an SMS identification has to take place.
After all documents were done (submitted the signature field of passport via email ) recieved email that the account is openend and used immediately. 
The card details were also visible and the card can already be used e-g online.
How long did it take to open an account?
the account was activated within 8 working days. 
Attention: The paid travel subscription is activated by default. If you don't need it, you should switch it off again. We opened the account before May 31, 2020. As part of a new customer campaign, the monthly subscription with travel benefits is therefore permanently free of charge for us.
Debite card and welocme paket are also sent via post.
We received a signature key in separate mail. This is used when contacting the hotline or when changing personal data.
Branches: 0
Current account fees: 0 €
Minimum receipt of money: no
Interest Giro: 0.00%
Interest per day: 1.00%
Banking: mTAN
Credit card: Debit Mastercard € 0
Foreign fee: 0.2% (minimum € 3.01)
Bonus:
Cash: 5x / month free of charge
Overdraft interest : no overdraft facility
Overdraft: no overdraft facility
Advantages and Disadvantages
Plus Points:
no account management fee, no minimum payment
free debit mastercard
ethical, social principles, rounding up and donations to favorite NGO or foundation
with ABO (€ 7.99 / month) no foreign transaction fee when paying in foreign currency
Call money account with 1.00% interest possible
quick and uncomplicated account opening , opening online without Post or Videoident
Google Pay – mobile payments via app with credit card and Android mobile phone possible.
Apple Pay – Payment with iPhone / iWatch is supported
Own Mobile Wallet also supported
Minus Points:
Spanish IBAN, Spanish deposit guarantee
no cash deposit possible in Germany
no availability limit with R42 credit card, no overdraft facility possible
7.99 euros subscription price for R42 with insurance
Only now: Secure your free monthly subscription with the exclusive travel benefits! Permanently free for the first 40,000 new customers who register before May 31, 2020. 
Hotline, service and support
Contact details:
Open Bank SA
Paseo de la Castellana, 24 28046
Madrid (Spain)
Phone: +49 (0) 69 945 189 718
E-mail: hilfe[at]openbank.com
There is telephone support declared as a web branch for German customers in Frankfurt. The hotline can be reached at:
Tel .: 069 945 189 175 from 8 a.m. to 10 p.m. except Sunday. A callback service can also be initiated. The customer can specify the time at which he would like to be contacted by the Openbank.
Email: hilfe[at]openbank.com
Contacted the support few times. they called back and were very polite and helpful. 
Conclusion
The Openbank shows that an unconditional free current account without an account management fee is possible in 2020. 5 free cash withdrawals per month should be enough for most with some planning. On the positive side, as with DKB, ING or comdirect, there are no minimum withdrawals of EUR 50. Unfortunately, cash cannot be deposited in favor of the account in Germany. Not even in German retail. The Spanish Openbank is not connected to the system here. Deposits are only possible at Santander Group ATMs within Spain. Read in the price list, in which the costs for all special services are listed.
Control of the location based security and the ability to control the card from the App is big plus. 
The fact that there is no foreign service charge for paying in foreign currency with the additional subscription is positive. This makes the card an alternative as a travel card, even if the debit function limits acceptance in some types of use, such as booking a rental car. We personally would not book the travel subscription that is optionally available for 7.99 euros (attention automatically switched on). We only pay in euros and we do not need the insurance benefits, but can be of interest to frequent travelers. Contrary to reports to the contrary, direct debits with the Openbank account in Germany are possible without restrictions.