Ph.D. Scholarship in experimental physics – Dynamics of liquids and solids – Roskilde University / Denmark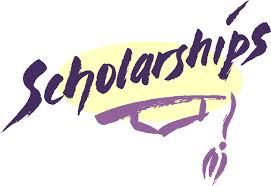 Ph.D. in Physics
Ph.D. scholarship in experimental physics – Dynamics of liquids and solids
Department of Science and Environment, Roskilde University, invites applications for a position as Ph.D. student of Physics from September 1 or soon thereafter. The position is for a period of three years.
Description of the Ph.D. project
Funded by the VILLUM Foundation for the period 2017-2023, the Matter project is an integrated part of the Glass and Time center (http://glass.ruc.dk) at Roskilde University's Department of Science and Environment. Glass and Time is characterized by strong collaboration between experiment, simulation, and theory. The purpose of Matter is to understand the fundamental governing principles of structure and dynamics of liquids and solids, in particular to investigate and further develop the isomorph theory.
We are looking for a talented Ph.D. student for an experimental project within Matter. The student, who will be trained in experimental work in the Glass and Time center, will be supervised by Prof. Kristine Niss or Assoc. Prof. Tina Hecksher, and co-supervised by Prof. Jeppe Dyre (the director of Matter).
The focus of the experimental work in our group is on:
Developing new specialized experimental techniques in close collaboration with engineers and our in-house high-level workshop.
Mathematical modeling of the experimental methods and data.
Close collaboration between experiment, simulation, and theory, catalyzed by weekly 2-hour joint group meetings.
The presently available experimental methods include broadband mechanical spectroscopy, dynamic specific heat, dielectric spectroscopy, scattering methods, and high-pressure measurements.
Qualifications.
The following qualifications are required
Master's degree in Physics or a related field
Experience with experimental work
We are looking for an ambitious, curious and open-minded person. You are expected to possess good communication skills and to be a visible, involved participant in the department's daily activities.
Assessment
In the formal assessment regarding employment consideration will be given to;
In the assessment regarding enrollment consideration will also be given to the following criteria:
Grades of your master's study
Educational skills and any further professional qualifications
Quality and relevance of the project description (see below)
Application guidelines
Following the official Roskilde University rules, the application must include the below items.
1. Cover letter
2. CV
3. Documentation of education including grades from Master's programme or equivalent
4. Your description of the Ph.D. project – Here you describe in which direction you would like to work and how your qualifications fit into this. A detailed project description may be provided, but is not required.
5. Your time schedule of the Ph.D. project – Here you state the suggested date of start.
6. If applicable: Documentation for any research experience, work experience or publications.
The Doctoral School
You will be enrolled as a Ph.D. student at the Doctoral School of Science and Environment. Read more herehttps://ruc.dk/doctoral-school-science-and-environment.
Responsibilities and tasks
The Ph.D. position is an educational position and the main tasks are in accordance with chapter 3, Ministerial Order on the Ph.D. Programme at the Universities and Certain Higher Artistic Educational Institutions (https://ufm.dk/en/legislation/prevailing-laws-and-regulations/education/files/engelsk-ph-d-bekendtgorelse.pdf).
Questions
For further information you are welcome to contact Prof. Kristine Niss kniss@ruc.dk or Prof. Jeppe Dyre at dyre@ruc.dk.
Terms of employment
The employment is on full time, 37 hours per week and formally you will refer to Head of Department, Susanne Sørensen. Ph.D. students have the same rights, formal working hours, vacation, etc., as others in the Danish workforce. After taxes the monthly salary is approximately DKK 18000 (2400 Euro).
Application deadline
Please submit your application no later than August 1, 2018.
Material received after this date will not be taken into consideration.
To apply for the position go to www.ruc.dk/en/job/
Only applications in English are accepted.