Ph.D. student in Signal Processing – Sweden 2020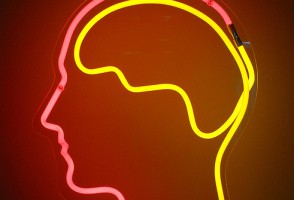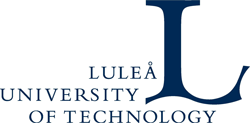 Ph.D. student in Signal Processing
Luleå University of Technology is experiencing strong growth with world leading competence in several areas of research. Our research is conducted in close collaboration with industries such as Bosch, Ericsson, Scania, LKAB, SKF and leading international universities. Luleå University of Technology has a total turnover of SEK 1.7 billion per year. We currently have 1,650 employees and 15,500 students.
We shape the future through innovative education and groundbreaking research. Drawing on our location in the Arctic region, we create global societal benefit.
The Department of Computer Science, Electrical and Space Engineering hosts nine of the research subjects, including the subject of Signal Processing. Current research in signal processing takes place in the areas of measurement technology and flexible wireless communication, both in close cooperation with industry. To strengthen our research in the field of flexible wireless communication, we are looking for a PhD student. The Signal Processing group is engaged in research for next generation mobile networks, and in particular in the development of concepts and algorithms for mobile coverage and accessibility, reflected in topics as antenna systems, relays, spectrum, radio interference, energy, etc. We develop future radio access technologies that meet relevant mobile coverage requirements, along with emerging requirements that are relevant when machines and autonomous vehicles will be connected on a large scale.
PROJECT DESCRIPTION
The work will have a perspective on cellular networks, 5G and beyond. The scientific direction of the project is towards understanding how large intelligent reflective surfaces (IRSs) and antennas can enable localization of mobile units (sensors, actuators, etc), along with the development of new localization algorithms. Focus will be on localizing wireless terminals with the help of emerging new machine learning algorithms. The work will be carried out at LTU's campus in Luleå.
WORK ASSIGNMENTS
A PhD student is primarily responsible for pursuing a doctoral education program with the goal to successfully defend a doctoral dissertation. The full-time position may include departmental service (usually teaching) with a volume of up to 20% of full time work. We are looking for an ambitious and creative colleague who wants to contribute to cutting edge research in signal processing oriented towards the above profile area(s). The position as PhD candidate provides ample opportunity for interaction with industry, participation in academic conferences and experience from scientific publishing. The research will be carried out in collaboration with stakeholders outside the university.
QUALIFICATIONS
You are eligible according to the specifications in Section 39 of Chapter 7 of the Higher Education Ordinance, and you have an M.Sc. degree with specialization in signal processing, wireless communications, mathematics or related topics. You have a strong interest and preferably experience in our above profile research area and communication and working in a group comes naturally. See also the general curriculum: General curricula for the Board of the faculty of science and technology
INFORMATION
For additional information, please contact Prof. Jaap van de Beek, +46 (0) 920493383, email jaap.vandebeek@ltu.se.
Union representatives: SACO-S Kjell Johanssons, +46 (0)920-49 1529
kjell.johansson@ltu.se and OFR-S Lars Frisk, 0920-491792 lars.frisk@ltu.se.
In case of different interpretations of the English and Swedish versions of this announcement, the Swedish version takes precedence.
APPLICATION
We prefer that you apply for this position by clicking on the apply button below. The application should include a CV, personal letter and copies of verified diplomas from high school and universities. Your application, including diplomas, must be written in English or Swedish. Mark your application with the reference number below.
Deadline for application: 16 August

Reference number: 2326-2020
https://www.ltu.se/ltu/Lediga-jobb?l=en&rmpage=job&rmjob=3965&rmlang=UK