PhD: "Neural Circuit Analysis on the Cellular and Subcellular Level" (RTG-NCA) – Uni Cologne – Germany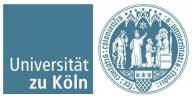 Eight PhD fellowships
in the Research Training Group (RTG)
"Neural Circuit Analysis on the Cellular and Subcellular Level" (RTG-NCA)
In the RTG-NCA we examine nervous system function in health and disease across the molecular, cellular and network level, using both experimental and theoretical/modelling approaches.
To find highly qualified and motivated students for the PhD fellowships we offer an
eight days hands on recruitment summer school with theoretical and practical work.
Up to 25 Masters Students with a background in biology, life sciences and neurosciences can be accepted as participants.
The recruitment summer school will be organised by
the DFG funded RTG-NCA and take place
May 23rd – 30th, 2018
in the biological department and medical faculty of the University of Cologne.
For more detailed information please visit the website:
http://rtg-nca.uni-koeln.de
Application deadline is February 16th, 2018
Please submit your application including your
CV, copies of transcripts, motivation letter and a letter of recommendation
via email to:
Dr. Katerina Vlantis
Email: katerina.vlantis@uni-koeln.de
Zülpicher Str. 47a, D-50674 Cologne, Germany
Phone:  +49(0) 221 470 7728
Fax: +49(0) 221 470 1638
Anforderungsprofil
Applicants should be in their final stage of their Master's studies, hold a Master's or other degree comparable to a German University Diploma or Master in biology, biochemistry, bioengineering, bioinformatics, molecular biology, medical biology, neuroscience or related.
The program language is English; strong skills in written and spoken English are thus required for acceptance. Taking a formal, standardized test (e.g., the TOEFL) is not mandatory, but language proficiency will be assessed during the evaluation procedure.
Firmen- und Kontaktdaten
| | |
| --- | --- |
| Firmenname | |
| Ansprechpartner | |
| Einsatzort | |
| Telefon | |
| E-Mail | |
| Webseite | |
Weitere Informationen
| | |
| --- | --- |
| Zeitraum der Beschäftigung | |