PhD / Research assistant = ​​Energy Systems and Energy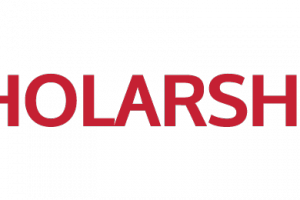 Read Time:
2 Minute, 45 Second
The Ruhr West University was founded in May 2009 as a public university. At our sites Mülheim an der Ruhr Bottrop and we offer courses in technology and business.
We are currently looking for the area of ​​Energy Systems and Energy (Department 1) a / n motivated / n
Scientific / n Mitarbeiter / in
Code 30-2015, compensation to TV-L E 13
The Federal Ministry of Economics and Technology promotes the research project "Energy Campus Lab" building evaluation and energetic optimization of the campus the new building. Project partners, among other things, the Fraunhofer Institut Solare Energiesysteme. There are examined strategies for energy-efficient and relevant network power supply. Using predictive controllers that optimal performance is simulated and implemented and tested in our demonstration building. The campus will be a showcase to show future generations of students practical tasks credible, such as energy efficiency and climate protection are achieved.
Your tasks:
Participation in the research activities
Metrology and software-based data acquisition; Implement automatic processing and analysis with Matlab
Modeling of physical networks (eg Modelica, Simulink)
Commissioning (coordination) and carrying out trials to test and evaluate various power generation plants (CHP, heat pumps, etc.)
Support in teaching (internship supervision, directing exercise groups, supervision of student projects and theses)
Your profile:
Completed engineering or scientific higher education, such as physics, power engineering, TGA, engineering, electrical engineering, or a related field of study.
Commitment, independence, creativity and team spirit
Interest in a promotion in the described topic
Of advantage are:
Practical experience in planning, building and / or the care of measuring, testing and test facilities.
Experience in modeling (eg Matlab / Simulink)
Good knowledge of renewable energy and energy efficiency
Very good German and English, spoken and written
The position is initially for three years limited.
To reflect the diversity of the population in the university, we want applications appropriate scientists.Interested applicants / can -Innen like with the Equal Opportunities Officer Birgit Weustermann (email:birgit.weustermann@hs-ruhrwest.de, Tel .: 0208 88254-120) contact.
Applicants with children are welcome.
Applications from disabled people be given preference if equally qualified.
We promote the work-life balance, a part-time employment is generally desired.
If you relish the challenge described and you want to support us in this exciting task, send us your detailed application please until 11/27/15 quoting the above code to.
You can apply electronically or by post with us.
For an electronic application, please use only the following address: karriere@hs-ruhrwest.de. Please use the file format .pdf or .doc (x).
Please attach your documents in any case the contact form, which you will find on our website.
The interviews are scheduled for 10:12:15.
A postal application can be addressed to the following address:
President of the university Ruhr West
Personalservice
Mellinghofer Straße 55, Building 35, 45473 Mülheim an der Ruhr
Please send us in this case as application documents only photocopies and do not use expensive application folders, as these can not be returned.
For technical questions, please contact:
Prof. Dr.-Ing. Marcus Rehm
Director of the Institute Energy Systems and Energy
Phone: 0208 / 88254-837 marcus.rehm@hs-ruhrwest.de
For general questions about the application and employment, please contact us at:
Mrs Kirsten Staczan
Personal Service
Phone: 0208 / 88254-233 kirsten.staczan@hs-ruhrwest.de