PhD Students at iMOL Research Training Group – Frankfurt 2020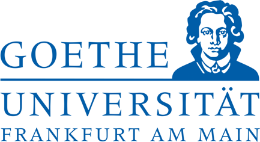 PhD Students at iMOL Research Training Group
in Frankfurt am Main
The Research Training Group (DFG-RTG 2566) 
"Interfacing image analysis and molecular life science" (iMOL)
 at the Buchmann Institute for Molecular Life Sciences, Goethe University Frankfurt am Main Germany, invites applications for twelve
PhD Student (m/f/d) Positions
(E13 TV-G-U, 65% part-time)
iMOL
 is committed to training PhD students in the theory and practice of 
advanced microscopy
 methods and cutting-edge image analysis. Microscopy is instrumental to our understanding of the basic principles of life at multiple spatio-temporal scales and resolutions. Central to 
iMOL
 are hypothesis-driven life science applications that challenge textbook knowledge at the molecular scale. For this novel research program that interfaces image analysis with molecular life science we are seeking PhD students with degrees in neuroscience, biochemistry, physics, biology or computer science to work synergistically.
We are looking for outstanding graduates to join our passionate young scientists on Riedberg Campus in one of Europe's most exciting cities. We invite you to become part of an international team of scientists from all disciplines focusing on basic research in the molecular sciences and interact with students who are as creative as yourself. Our Research Training Group provides hard and soft skills through a structured 
PhD program.
 Generous funding for your own research as well as for sciencerelated activities will be provided.
Requirements:
excellent scientific master degree in neuroscience, biochemistry, physics, biology, computer science or related disciplines
excellent English skills, oral as well as written
practical scientific expertise and strong theoretical background in one of the research fields
interdisciplinary education covering several of the topics described above
creativity, flexibility, high degree of scientific curiosity, willingness to work in interdisciplinary teams
German language skills are helpful but not mandatory
With over 48,000 students and around 5,000 employees, the Johann Wolfgang Goethe University Frankfurt am Main is one of the largest universities in Germany. Founded in 1914 by Frankfurt's citizens and since 2008 again legally a foundation, Goethe University has a high degree of independence, modernity and professional diversity. As a comprehensive university, Goethe University offers more than 100 courses of study on five campuses in a total of 16 subject areas and at the same time possesses outstanding research strength.
Each PhD position offered here is limited to a period of 3 years, starting on March 1st, 2021. The salary grade is based on the TV-G-U collective labor agreement. Goethe University is an equal opportunities employer. Qualified women or persons with physical disabilities are strongly encouraged to apply and will be given preference in case of appropriate aptitude and qualifications.
Please refer to our homepage (
imol.uni-frankfurt.de
) for further information and detailed project descriptions. The application should include: (1) detailed motivation letter, (2) latest grades and degrees, (3) contact details of two colleagues that can provide a letter of recommendation upon demand, (4) choice of up to 3 projects. You can apply to 
imol@biophysik.org
 for up to three of the listed projects. Closing date for application is 
December 10th, 2020.