PhD: Untangling the gut microbiota development (bacteria, viruses, fungi and parasites) in Bangladeshi infants using various metagenomics approaches – KU Leuven 2019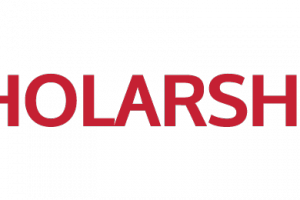 Untangling the gut microbiota development (bacteria, viruses, fungi and parasites) in Bangladeshi infants using various metagenomics approaches
(ref. BAP-2019-179)
Employment percentage: Full-time
Location: Leuven
Apply before: Sunday, June 30, 2019
The Laboratory of Viral metagenomics (part of the Laboratory of Clinical and Epidemiological Virology) at the Rega Institute is headed by Prof. Jelle Matthijnssens, and focuses on the role of the human gut virome in human health and disease. For virome analyses, we use a recently optimized method (NetoVIR) to efficiently investigate viromes in fecal samples. For the analyses of bacteria and eukaryotes we use 16S and 18S approaches in collaboration with the lab of Prof. Jeroen Raes (also in the Rega Institute). The Matthijnssens lab currently holds six PhD students and a lab technician. Our group is now looking for a dynamic and highly motivated new student to join our young and dynamic research team, and to start a 4-year PhD project under the umbrella of the Doctoral School Biomedical Sciences (https://gbiomed.kuleuven.be/english/phd). The PhD project will be executed in close collaboration with Dr. Mustafizur Rahman from the ICDDR,B (International Centre for Diarrhoeal Disease Research, Bangladesh), Prof. Jeroen Raes (Bioinformatics and (eco-) systems biology lab), and senior PhD student Leen Beller, who has worked on similar data sets for Belgian infants (see below). The KU Leuven is ranked in the top-20 of best Universities in Europe, and the Rega Institute is worldwide renowned for its research on viral immunology and antiviral therapies. Website unit
Project
The development of the intestinal microbiota is a key process in early life, as it significantly affects the metabolism and immune system of the host. Hence, the establishment of this symbiosis is of crucial importance to achieve and maintain optimal health. The human gut microbiota is a complex ecosystem of bacteria, viruses, fungi and parasites, influenced by external factors such as diet and the environment. The overall interplay between these different components of the microbiome as well as their dynamics over time are poorly understood. Furthermore, the microbiome is increasingly being implicated in several complex human diseases, despite the lack of baseline knowledge on the "healthy" microbiome at multiple-kingdom levels and its recruitment early in life. As part of the PhD thesis of Leen Beller we have looked at the gut microbiota development of 8 Belgian (high-income country) infants during the first year of life. In the current project, fecal samples of a longitudinal cohort of 30 Bangladeshi infants (low income country) and their mothers are being sampled in collaboration with Dr. Mustafizur Rahman.
The Ph.D. candidate will:
Use several different wetlab metagenomics approaches (shotgun, 16S, 18S), based on Illumina NGS technology, to investigate viruses, bacteria, fungi and parasites in longitudinal infant stool samples.
Apply and optimize state-of-the-art bioinformatics analyses to investigate individual components of the microbiota, as well as trans-kingdom interactions in the developing human gut microbiome.
Investigate longitudinal dynamics of the infant microbiota in relationship to environmental factors such as diet, disease, treatment, vaccination, etc.
Compare obtained microbiota data between Belgian and Bangladeshi infants.
Profile
You are passionate about scientific research!
You hold a Master of Science degree in Biomedical sciences, Bioengineering, Bioinformatics,Biochemistry, Biology and/or an adjacent field, or are expected to graduate before October 1st 2019.
You should have graduated with at least one degree of distinction (>68%, KU Leuven eligibility criterion to start a PhD), although preference will be given to candidates with higher grades.
Preferentially,you have experience with next-generation sequencing both in wet lab (BSL2) as well as in silico. Knowledge of scripting languages (R, Python,Unix) is considered a strong plus. Candidates lacking wet lab experience are also encouraged to apply, but will be trained to work in the lab as well.
You can work both independently as well as in an international team. Fluency in English is required.
You have strong analytical skills, an appropriate problem-solving attitude, you can approach complex issues in a systematic way, are a good planner and able to meet deadlines.
Offer
A doctoral position for 4 years. Funding for the project is available. However, the candidate is expected to apply for additional funding.
Work experience in a young, dynamic and internationally oriented research team.
Many training opportunities and access to state-of-the-art technologies and infrastructure
Competitive salary and benefits package
Starting date: 1st of October 2019
Interested?
Do you think you are the right person for this challenging PhD project?
Apply online, and include:
Your motivation letter, explaining why you are the perfect candidate for this position.
Your Curriculum Vitae
Transcript of obtained grades
A list with at least two references (with name, function, email, address, phone number)
For more information please contact Prof. dr. Jelle Matthijnssens, tel.: +32 16 32 11 61, mail:jelle.matthijnssens@kuleuven.be or Mrs. Leen Beller, tel.: +32 16 32 12 85, mail:leen.beller@kuleuven.be
You can apply for this job no later than June 30, 2019 via the online application tool
KU Leuven seeks to foster an environment where all talents can flourish, regardless of gender, age, cultural background, nationality or impairments. If you have any questions relating to accessibility or support, please contact us at diversiteit.HR@kuleuven.be
Tags: Bioscience Engineering, Microbiology & Immunology, Medicine, Biology, Science