Project Engineers – Engine Tests (m / w) Part of the Shell Graduate Program – Hamburg , Germany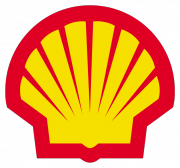 Read Time:
3 Minute, 25 Second
Are car engines hobby and profession for you? 
Do you want to start your career in a company that offers you multiple opportunities and a steep learning curve? In which you can develop further, inside and outside your discipline? We open up a world full of possibilities!
Read on and apply now! 
Currently, we have entry points for ambitious Masters graduates in Automotive Engineering
Project Engineers – Engine Tests (m / w) Part of the Shell Graduate Program
Location: Shell Technology Center in Hamburg
This unique position will give you the opportunity to enter the exciting field of development and help Shell manufacture globally recognized products such as Shell V-Power fuels and Shell Helix lubricants.
What is the job about? 
In the role of  Project Engineer / Engine Testing  , you are responsible for a critical step in the evaluation process in the product development process.
Our engineers are responsible for the following tasks:
Selection of the engine test platform,

Experimental arrangement

Supervision of the test execution,

Problem solving and result validation / analysis.
Ensuring that R & D projects are performed at the highest quality level requires experience in critical test areas such as bench tests, measurement techniques / equipment and data analysis. The ability to work in a dynamic test environment and successfully implement innovative and value-added solutions is essential.
What are we looking for? Engineering graduates with an affinity for automotive technology
Of course you know everything about engines. But what else do you have to bring along for this job?
a natural or engineering degree (preferably in automotive engineering)

Experience in / proven affinity for automotive engineering

Experience in / proven affinity for fuel and / or lubricant technology and mechanical testing applications

comprehensive knowledge of engine test bench operations and automation

strong understanding of measurement techniques, including combustion analysis, fuel consumption and gaseous emissions

Good interpersonal communication skills as well as teamwork skills
As an Engineer in the engine test team, you strive for operational excellence, visible technical leadership, and exemplary safety behavior. 
Our engine testing team in Hamburg
Shell Germany employs 4,200 people who benefit from our industry-leading career development program and unique access to local and global experts. Shell in Germany is one of the largest energy product traders and one of the largest refiners. Thanks to our comprehensive R & D facilities in Hamburg, we can offer a wide range of expertise in retail fuels and automotive / industrial lubricants.
Our  engine testing team  at the Shell Technology Center Hamburg supports the research and development of new Shell products with a range of state-of-the-art automotive testingplatforms. Providing innovative products through a variety of bespoke engine testing methods is key to enabling Shell to produce the high quality fluids our customers expect. Our engineers are part of a larger, integrated team that includes capable technicians working on the test rigs and scientists developing the next generation of fluid formulations.
What does the Shell Graduate Program consist of?
As a graduate technical graduate in the Shell Graduate Program, you can expect an industry-leading two to three year training program that offers real opportunities, challenges and ongoing professional development.
The program provides an excellent introduction to the exciting world of engineering and a chance for you to gain insights into some of Shell's most innovative projects and operations. You benefit from formal training, and continuous coaching makes you an accomplished professional.
As part of Shell's global network of skilled workers, you have the opportunity to work alongside industry-leading visionaries and state-of-the-art technologies.
For information on our  Global Selection Criteria  (Skills, Achievements, and Relationships) and our graduate selection process, visit:  
https://www.shell.com/careers/students-and-graduates.html 
Ready to apply?
If you are interested in this position, apply now by clicking on the  'Apply'  button! 
Calls from agencies are not welcome.
Company and contact details
| | |
| --- | --- |
| Company name | |
| Contact Person | |
| Location | |
| website | |