Research Assistant, Cancer Immunotherapy Discovery – @ Roche Germany –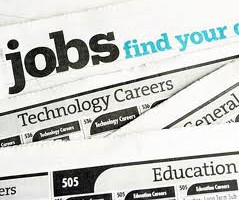 Research Associate – Cancer Immunotherapy Discovery
Who we are
The Roche Innovation Center Zurich (Roche Glycart AG) is active in the research and development of engineered therapeutic antibodies, with a
focus on the fields of cancer immunotherapy and immunotherapy in general. Part of the Roche Group since 2005, it employs about 130 people.
Roche is an equal opportunity employer and strictly prohibits unlawful discrimination based upon an individuals race, color, religion, gender,
sexual orientation, gender identity/expression, national origin/ancestry, mental/physical disability, medical condition, marital status, veteran
status, or any other characteristic protected by law.
The Position
Roche is expanding its Cancer Immunotherapy (CIT) group at the Roche Innovation Center Zurich and we are hiring 22 Research
Associates.
As a Research Associate in one of our teams, you will interact closely with scientists and other associates, and work on a novel
class of cancer immunotherapies. You will have some of these responsibilities:
Isolate cells and establish primary cell culture from murine tissues/organs and human peripheral blood or tumor infiltrating lymphocytes,
maintain in vitro cell cultures
Perform flow cytometry-based phenotypic and functional analyses
Assess antibody binding, antibody mediated tumor cell killing; characterize immune cell phenotype and function by multicolor flow
cytometry, ELISA / ELISPOT, and imaging
Develop and perform assays to evaluate the effect of candidate immunotherapies upon human immune cell function
Analyze data and present results
Share knowledge by enthusiastic collaboration with other scientists and technicians inside and outside the group
Have laboratory manager responsibilities including daily lab routine, ordering supplies, monitoring inventory and contracts
Who you are
You're someone who wants to influence your own development. You're looking for a company where you have the opportunity to pursue your
interests across functions and geographies. Where a job title is not considered the final definition of who you are, but the starting point.
You have a Bachelor's or a Master's degree, or an apprenticeship as Lab technician with research experience in cell biology/immunology. You
are well organized and committed to formal record keeping, a team player, and you foster a collaborative spirit with scientist and technician
colleagues. You can adapt to a fast-paced, changing environment, are fluent in English and have good presentation and communication skills.
In addition, you bring one or more of the following:
Experience in a range of cell culture techniques including development of assays for screening formats
Experience with tumor cell/immune cell cultures and co-cultures, various cell biology techniques and state-of-the art immunoprofiling
techniques for functional characterization of immune cell responses (analysis by flow cytometry, MACS sorting, ELISA, luminescence
Hands-on experience with in vitro peripheral blood mononuclear cell (PBMC)-based assays
Immunofluorescense analyses and confocal microscopy experience
Please submit your CV including your full publication record, your availability, as well as name, email and phone number of 3 references.
Application deadline: September 15, 2015.
Expected interview timelines: September/October – phone interviews; October/November/December – on site interviews in Zurich.
Please note, candidates with a PhD can not be considered for this position.
Job ID No.: 3102867053
Contact HR: Katrin Arnold, Phone +41 61 687 44 76
The next step is yours. To apply online for this position visit www.careers.roche.ch
Roche is an Equal Opportunity Employer