Research Assistant in Bioinformatics – University of Veterinary Medicine, Hannover, Institute of Zoology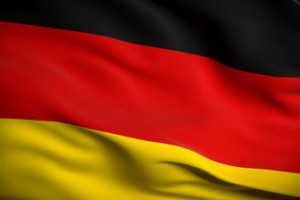 University of Veterinary Medicine, Hannover, Institute of Zoology
Research Assistant in Bioinformatics
Germany salary scale: TVL 13, 100%) for up to three years
Application deadline: 15 January 2018
Start of position: March 2018
We are seeking for a highly motivated candidate for research within the context of the DFG-funded project: "Towards the evolutionary roots of vocal flexibility in primate communication: dynamics of vocal production development and vocal mechanics in a basal nonhuman primate". The core task of the successful candidate is to apply and develop machine-learning algorithms, including deep neural network approaches to explore the extent to which vocal flexibility and its development can be measured automatically and rules can be extracted governing the dynamics of this process. The research assistant will work at the Institute of Zoology, University of Veterinary Medicine, Hannover (Prof. Elke Zimmermann's group, see http://www.tiho-hannover.de), and partially at Aalen University (Zentrum Industry 4.0, Prof. Axel Zimmermann's group, see http://www.hs-aalen.de).
Candidates should have:
PhD degree or similar in Computer Science, Electrical Engineering, Physics, Biology, Psychology or similar disciplines (in exceptional cases Master degree or similar)
Proven expertise in Computer Science with special emphasis to SQL database programming, Matlab, Python, supervised and unsupervised learning algorithms
Ability to work independently and in a team
Interest in working in a cross-disciplinary project with biologists, electrical engineers and computer scientists
Fluent verbal and written English communication skills
Proven research output, e.g. by first-author publications in peer-reviewed international research journals
The University of Veterinary Medicine Hannover, Foundation is endeavouring to increase the number of female researchers. Women are expressly encouraged to apply for the position (section 21 subsection 3 NHG).
In event of equal qualification persons with disabilities will be given preference.
Please send applications before January, 15, 2018 by e-mail (attachment in a single pdf document) to Prof. Dr. Elke Zimmermann (elke.zimmermann@tiho-hannover.de).
Applications must include
Cover letter outlining the candidate's suitability for the post
Curriculum Vitae
Certificates (in English or German)
Overview of the past research activities (1-2 pages)
Names and contact details of two references
University of Veterinary Medicine
Institute of Zoology
Prof. Dr. Elke Zimmermann
Bünteweg 17
30559 Hannover
Germany
Telefon: 0511-953 8740
Telefax: 0511 – 953 85 86