research assistant in the field of future technologies with a focus on robotics – BauHaus Germany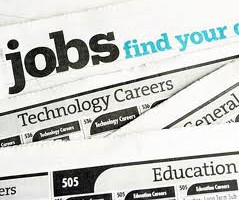 The future of flying begins with us. With you.
Rethink the way we fly. In an international think tank, technically at the highest level. By experts from different backgrounds who complement each other in an exciting way. Willing to always look for the best in the good, to leave the usual path of thinking, never to stop asking questions – and thus to challenge the spirit of research every day anew. In a young, modern work environment with open ears and doors.
That is us, the Bauhaus Luftfahrt in Taufkirchen near Munich: around 50 colleagues, whose work is supported by the four aviation companies Airbus, IABG, Liebherr-Aerospace and MTU Aero Engines as well as the Free State of Bavaria. We are researching the future of mobility, especially the development of air traffic. We include technical, economic, social and ecological aspects equally.
Our service package includes a family-friendly flextime agreement, an attractive salary package in the public tariff system with company pension schemes and a wide range of health options.

Computer scientist, physicist, communications
or electrical engineer (m / f / d)
as a research assistant
in the field of future technologies with a focus on robotics
Your tasks:
Your task includes the independent research of fundamentals and technological potential in the field of robotics and cyber-physical systems (CPS) for use in the aviation context

They develop sensor and telecommunications models for drones for integrated technology assessment and make significant contributions to the definition of requirements, application scenarios and assessment metrics

They implement a Robot Operating System (ROS) based environment (GAZEBO) for the simulation of autonomous aircraft

In this context, you define work tasks for student assistants and guide them independently

They document and communicate the results in research reports, scientific publications and at conferences
Your qualification:
You have successfully completed your studies in the MINT area, ideally with a specialization in the field of robotics

They convince with their experience in software development projects in Linux / ROS / GAZEBO, have mathematical skills and a good understanding of physical relationships

You have a passion for technology and enjoy programming and model development

You have a high degree of independence and are interested in familiarizing yourself with interdisciplinary issues, especially in the holistic technology assessment

Your distinctive team orientation complements your profile

You are fluent in German and English
The position is initially limited. We support your scientific development, if necessary as part of a doctorate.