Research assistant / PhD – institute of Electromechanical design (EMK) TU DAMRSTADT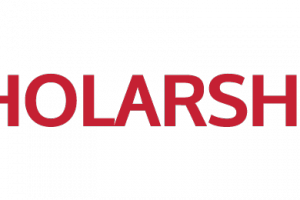 At the Technical University of Darmstadt in the Department of Electrical and Computer Engineering (www.etit.de) is the Institute of Electromechanical Design EMF (www.institut-emk.de) in field Microtechnology and Electromechanical Systems (M + EMS) invites applications for the position of a / a
Wiss. Associate / Staff
to fill in a current moratorium to 3 years of employment.
At the Institute EMK at TU Darmstadt we work in research and teaching at the method-oriented design and implementation of systems, components and devices of microsystem technology and precision engineering.The use and development of novel technologists lead to innovative solutions in the areas of application actuators, sensors and optical and fluidic systems eg for medical applications.
Responsibilities:
The research focuses on the modeling, simulation and manufacturing of a novel piezoelectric drive. These mechanisms of action have been studied and specialized manufacturing techniques are established. An optimization phase completes the project. the work done in the competence group Micromechatronics and in consultation with the project partners. Moreover, the cooperation in research and teaching in the art M + EMS; Organizing and conducting exercises, internships and project seminars expected. Further information can of Dr. Peter P. Pott (p.pott@emk.tu-darmstadt.de) to be obtained.
Prerequisites:
Successfully completed a university degree (electrical engineering, mechanical engineering, medical, physics, etc.), knowledge in the fields of mechanical design and the mathematical modeling of electromechanical systems are required. Advantageously first experiences (eg a thesis) in the field of piezoelectric drive technology.
Facilities for the preparation of a doctorate is given. The provision of the service is also the scientific qualification of the applicant / the applicant.
The Technische Universität Darmstadt intends to increase the number of female faculty members and encourages female candidates to apply. Candidates who have a degree of disability of at least 50 or assimilated thereto are preferred if equally qualified. The salary is based on the collective agreement for the Technical University of Darmstadt (TV – TU Darmstadt). Part-time employment is possible.
please send your application quoting the identification number via email (within 1 to 3 PDF.!): TU Darmstadt, Institute EMK, Prof. Dr.-Ing. Helmut F. Schlaak, Merckstr. 25, 64283 Darmstadt (schlaak@emk.tu-darmstadt.de)
Kenn.-Nr. 33
Application deadline: February 29, 2016