Researcher (media informatics) in the project CITADINE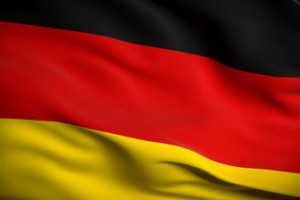 The Jade University in Wilhelmshaven, Oldenburg and Elsfleth is characterized by innovative approaches, cooperative cooperation and an attentive attitude. The university promotes competence and diversity in all areas.
Researcher (media informatics)
in the project CITADINE
Salary group 11 TV-L | Reference number 04/19
The aforementioned position is to be filled at the Jade University of Applied Sciences Wilhelmshaven / Oldenburg / Elsfleth in the Department of Management, Information, Technology at Campus Wilhelmshaven for a limited period from 01.11.2019 to 31.03.2022 in the amount of 43%.

The aim of the CITADINE project is to develop and implement a concept for how citizens can exchange their experiences of natural disasters nationally and internationally via a web-based platform. Together with project partners from Argentina, Chile, Poland and the Dominican Republic, the employee is responsible for the conception and implementation of the web-based platform as well as for their testing in the framework of citizen science projects.

Requirements:
University degree (BA / Dipl. (FH)) in Media Informatics or a related degree program

Knowledge of the conception and distributed development of responsive, barrier-free websites

teamwork

Ability to work independently

good written and spoken English knowledge
Desirable are:
Knowledge in user-centered design
Please direct questions to Prof. Dr. med. Michael Klafft; E-Mail: michael.klafft@jade-hs.de .

We ensure the professional equality of women and men and primarily consider severely disabled people with equal qualifications and qualifications.


Please submit your application stating the reference number by 04 October 2019 .