Sample German Student Visa Interview – Islamabad Embassy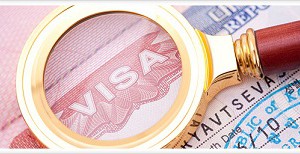 Engr Irfan Mahmood
Counter No. 2
In start she first introduced herself This Is Rabia Shahzad.
Ans; I stayed silent ;)
Then she took 15 minutes in checking my original documents and I guess read them all 5 times at least ;)
The questions asked were.
1. Why do you want to go there?
Ans: I want to go there for study purpose. I want to do my masters there.
2*. Why you want to study in Germany?
Ans: Because technologically Germany is much advanced than Pak and water resources management techniques availablle there are not here. Therefore, I want to study there.
3. What's duration of your course?
Ans: 2-years.
4. In which university you are going to study?
Ans; Stuttgart University in Stuttgart city.
5*. Who will finance you?
Ans: My Mother.
6. What she does?
Ans: 18th grade officer in Education department. A government employ.
7. What about your siblings?
Ans: Yes, I have one sister who has completed her masters now.
8. What she does?
Ans: Teaching.
9*. What is your future planning?
Ans: (I took few seconds before starting answer) Actually the field of water resources engineering is in high demand in Pakistan and foreign qualified are highly paid and I will come back after completion of my studies and would do job here. Most probably in my parent dept as a lecturer).
She Asked.
11. Do you have job offer?
Ans: No I mean I would prefer to do job there in my department where I studied.
11. What is your previous graduation subject?
Ans: I have done BSc. Agricultural Engineering. (Pause) Agricultural Engineering with major subjects of Water Resources Engineering.
12. Are you doing some job?
Ans: No, I was waiting for my admission in masters.
13. You have had internships I guess two of them?
Ans: Yes, one is in Pakistan Meteorological Department and one is in Agritec Industries in Multan. One I did in summer vacation and other was part of my course.
14. What your father does?
Ans: He is employ in a semi-government textile factory in Multan.
* I was not worried at all, confident but very serious and focussed. Kept waiting for next question and answered immediately but brief answers and explained sometime.
*I had a lot to speak but kuch aisi situation bani hui thee k just to the point answer bolta gaya as she was writing down each and every answer or her own views about what I was saying. So, there were always a big pause after the answer of my questions which didn't let me speak fluently for longer period of time or explain in detail the answers of my question.
*Her attitude was normal neither rude nor friendly but she asked very simple questions. ( WHo knows what was going through her mind, I couldn't read it from the face :(
NOTE: Things that are worrying me are she didn't ask me about my degree as I had only transcript and also didn't ask about family income. She also didn't ask from me about 4th photo which is requirement of visa application as given on their website.
NOTE: Photocopier there takes 300 pkr for arranging the documents which I never heard before in this group.
NOTE: The Shuttle Service is not at Bara Kahu its earlier than Bara Kahu and after Lake View Park on road which leads to Quaid-e-Azam University and Imam Bari at Murree Road.
NOTE: Shuttle Service conductor might ask you for some rupees for his and drivers' chai paani. Its up to you kanjoosi karni ho to kehna kaam nahi hua ;)