SCIENTIFIC EMPLOYEES /  SCIENTIFIC EMPLOYEES  MOBILE HUMAN COMPUTER INTERACTION (HCI) – Fraunhofer FKIE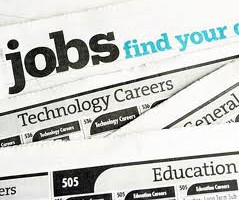 FRAUNHOFER INSTITUTE FOR COMMUNICATION, INFORMATION PROCESSING AND ERGONOMICS FKIE
FRAUNHOFER INSTITUTE FOR COMMUNICATION, INFORMATION PROCESSING AND ERGONOMICS 
FKIE
 LOOKING AT THE 
LOCATION BONN
 FOR THE 
DEPARTMENT HUMAN FACTORS (HF)
 TO THE 
NEXT POSSIBLE
 TIME MORE
SCIENTIFIC EMPLOYEES /
SCIENTIFIC EMPLOYEES
MOBILE HUMAN COMPUTER INTERACTION
(HCI)
The Fraunhofer FKIE, with its approx. 400 employees, offers committed people challenging and varied tasks with responsibility and a lot of scope for action. In the Human Factors department topics of the practical design of IT systems in safety-critical application fields are considered. The focus of the work is on the person who has to handle the systems safely and reliably. In an interdisciplinary team, we design, design and investigate mobile work as well as the associated processes and processes with regard to ergonomics and usability.
What you bring
You have successfully completed a scientific university degree in engineering, computer science or a related discipline and have a keen interest in the human-centered design of innovative systems. They are characterized by their own way of working as well as their ability to work in a team. We also expect very good German and English proficiency in spoken and written as well as the ability to independently present work results to clients and research partners.
Also advantageous are:
Knowledge of object-oriented software development, especially in the design of graphical user interfaces
Knowledge and experience in designing and designing innovative user interfaces
Experience in programming mobile devices (Android, iOS or similar)
Knowledge and experience in topics of ergonomics, usability and scientific methodology
What you can expect
We offer you an exciting, innovative and creative working environment with the following tasks:
Design and implementation of innovative methods of human-computer interaction (HCI) for mobile computers and wearables (smartphones, tablets, smart watches, smart glasses, etc.)
Integration of the mobile devices in an innovative laboratory field, where among other things methods of Virtual / Augmented Reality (VR / AR) and Serious Gaming are used
Planning, preparation and implementation of practical experiments on ergonomics and usability
Employment, remuneration and benefits are based on the Civil Service Collective Agreement (TVöD). In addition, Fraunhofer can grant performance and performance-related variable compensation components.
The position is initially limited to 2 years.
The weekly worktime is 39 hours.
People with disabilities are given preference if equally qualified. The Fraunhofer-Gesellschaft attaches importance to the professional equality of women and men.
Fraunhofer is the largest organization for applied research in Europe. Our research fields are based on people's needs: health, safety, communication, mobility, energy and the environment. We are creative, we design technology, we design products, we improve processes, we open up new paths.
Please apply before 01.06.2018 online at:https://recruiting.fraunhofer.de/Vacancies/37698/Description/1
Alternatively, you should submit your application with all important documents, quoting reference number FKIE-2018-32 :
Fraunhofer FKIE
Administration
Fraunhoferstraße 20
53343 Wachtberg If 
you have any questions about this position, please contact :
Dipl.-Ing. Jessica Conradi
Phone: +49 228 50212-426
E-Mail: jessica.conradi@fkie.fraunhofer.de
and
Dr. Ing . Thomas Alexander
Phone: +49 228 50212-432
E-mail: thomas.alexander@fkie.fraunhofer.de
Information about the institute can be found on the Internet at:
www.fkie.fraunhofer.de