Software Test Engineer – Connectivity Car Applications/Cloud Services – Nuremberg / Germany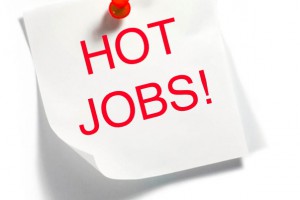 Job description
We are looking for  Software Test Engineer (m/f) – Connectivity Car Applications/Cloud Services for our automotive client in the area ofNuremberg.
Your tasks & responsibilities
Testing of an application which is transferring car network data via mobile/wireless means to a cloud where these data area consolidated and processed.
Understanding of customer requirements, architecture and interfaces of a cloud-based mobile application for monitoring vehicle status
Analysis of requirements and creation of test specifications for automated tests
Cooperation and communication with other departments and other project-related parties
Development of automated tests in line with time and budget restrictions
Definition, setup and operation of the test environment and tool chain
Implementation of Unit Tests
Test execution and analysis of results
Setup and execution of Web-based tests
Your profile
Degree in Computer Science, Electrical Engineering, Control Engineering, Communication Engineering or comparable education
More than a year's experience in software testing in automotive industry – mandatory
Advanced user experience (more than a year) in working with cloud based or mobile applications
Experience with the tools Selenium, Amazon Web Services (AWS), CAN, Jira, Android, Subversion
Profound knowledge in setting up communication networks, device configurations, software installations etc. in the domain of cloud applications and wireless networks
Fluent in spoken and written English
Min. basic German knowledge
Driving license class B and willingness to travel
Our offer:
Room for your expectations and career
A working environment, within you can develop your entire personality
Promising technical projects
Individual trainings and professional qualification
In order to guarantee fast processing of your application, we kindly ask you to send us only complete documents. Non-EU citizens are kindly asked to submit also a work permit.
We look forward to receiving your application!
If you have any questions about the vacancy or application process don't hesitate to contact me:
Olga Pokrzywnicka
o.pokrzywnicka@serma-gmbh.de