Student-Zusatz , Anlage 3 – Fragebogen langfristiger Aufenthalt – After Submitting Visa Application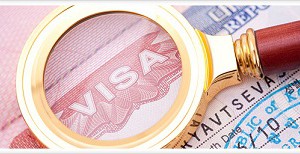 after submitting your "Student Visa Application" at German Embassy, Pakistan, they might e-mail you, the very next day or later, two documents namely,
1. Student-Zusatz
2. Anlage 3 – Fragebogen langfristiger Aufenthalt
Special Notes:
These two documents are to be filled by the applicant and e-mailed back to them immediately. If you fail to reply to that specific e-mail in two days period, they might return your passport without visa. So keep on checking your e-mail inbox on daily bases after the interview and reply to that specific e-mail asap.

To avoid getting that e-mail in spam/junk folder, add this e-mail address in your contact list, "rk-visa103@isla.auswaertiges-amt.de"

They would also ask you to submit your "admission letter", "bank statement" and "C.V." via that same e-mail but that's not an issue as you already have those documents with you.

 Send either .pdf versions or .doc versions of each document.

Attach and send all documents via single e-mail.

Some applicants might not receive this specific e-mail at all. In this case, there's no need to worry about because it won't have any impact on your visa process if it's not been forwarded to you.
Now coming back to the first two documents from the embassy mentioned earlier.
1. Student-Zusatz:
In filling out the first document you would need assistance from your university coordinator. In my case, I e-mailed that document to my coordinator and asked her to fill it for me and after receiving that filled out document from her, I e-mailed it back to the embassy. Now this process may take time and also you need to reply to the embassy asap. So one thing you can do is, e-mail this specific document to your coordinator right now to get it filled even before your interview so that you could reply to the embassy the same day, you receive that e-mail from them. The information you would require from the coordinator is mentioned below.
————————————————————————————————————————-
The name of your professor: (normally for master's program it is your faculty dean)
Start of studies: (if extension has been granted, mention the extended date)
approx. Duration (months, years):
Topic of your research work (detailed description) : (normally for master's program your coordinator would state that: "to be defined in the last semester")
Your Professor in Germany can be contacted under (his personal e-mail):
His phone No. (also country code):
————————————————————————————————————————-
Note: The information provided in brackets above is just my personal experience so you should rely on your course coordinator for this specific information.
2. Anlage 3 – Fragebogen langfristiger Aufenthalt
This specific document could be easily filled out by the applicant himself, so I've just put up a guideline below in order to help you in filling it out.
————————————————————————————————————————-
top right corner — (Paste soft copy of your photograph here, the one submitted at the embassy)
1) This section needs to be typed in CAPS ON.
Full name: (last name, first name) – as on passport
Citizenship: (Pakistani)
Date and place of birth: (month date, year – city, country)
Address: (Home address that was mentioned on "Visa Application Form")
Phone Number: (you may mention your personal cell no.)
E-mail address: (e-mail address in CAPS ON)
Family status: (omit/erase all other statuses except your current one)
Name of spouse: (N/A)
Address of spouse: (N/A)
Will your spouse join you in Germany?: (N/A)
Full name of father and his profession: (Father's name, qualification and designation)
Information about planned departure: (AIRLINES' name)
Date: (Tentative date of departure, normally 1 or 2 days before enrollment deadline)
Point of entry into Germany: (City name of first airport you'd enter in Germany)
Travel itinerary: (TRAVEL VIA AIR)
or if you have already reserved a ticket then an example is given below,
ALAMA IQBAL INTERNATIONAL AIRPORT (LHE),
DUBAI INTERNATIONAL AIRPORT (DXB),
DÜSSELDORF INTERNATIONAL AIRPORT (DUS)
2) Your educational record
University (B.Sc.), college (F.Sc./A-levels = H.S.S.C.), school (matric/O-levels = S.S.C.)
3) Your previous employment
(Note: Type "N/A" if you have not been previously employed)
4) Your present employment
(Note: Type "N/A" if you are not currently employed)
5) Are there other scientists working at the institution/company who completed post-graduate studies /scientific research in Germany? If so, please give the name of the scientist and the German institution/company:
(Name of your colleagues working with you in your firm who have studied previously in Germany. Only those who have studied at master or P.H.D. level.)
5) Have you published a research paper? If so, what was the topic of the dissertation?:
("No" or "your research paper's title")
Information about your stay in Germany
1) What is the period of time you intend to spend in Germany for your post-graduate studies/scientific research?:
(course duration)
2) In which field do you intend to complete post-graduate studies or scientific research?:
(Note: If your field is not mentioned, just erase any one of them and type in your field there in bold and shade the block next to it in black)
3) Have you ever been granted a visa for post-graduate studies/scientific research in Germany or another EU member state or have you ever been denied such a visa? If so, please provide details.:
(depends on individual applicant) 
4) Who will be financing your stay in Germany?:
(My father will be financing my stay in Germany.) again depends on individual applicant
5)
At which German institution do you intend to complete your post-graduate studies/scientific research?:
(Name and address of institution)
Advisor for your post-graduate studies/scientific research:
(ask your university coordinator, normally it would be your faculty dean)
6) What is your specific research question/problem definition for the planned research project? Please provide a detailed description (max 1 page, if necessary on a separate sheet of paper) that includes key scientific concepts of the project.:
(Note: for master's program, ask your university coordinator)
7) Do you plan to publish the results of your post-graduate studies/scientific research?:
(Yes, I do.)
8) What are potential practical applications of the results obtained through the research project?:
(depends if you're submitting a research proposal otherwise type "N/A") 
9) Do you intend to complete additional post-graduate studies/scientific research while you are in Germany? If so, please specify the field.:
(No intentions yet.)
10) Additional remarks:
(take some convincing statements from your "Motivation Letter" and paste them here)
—————————————- —- ——-
Best regards,
Muhammad Umair Tahir
Contact:
Mobile: ______________
E-mail: ______________
Lahore 54000
Pakistan
Ort, Datum Unterschrift
Place, date, signature
LAHORE, PAKISTAN – * MARCH 09, 2012, **
* (date, on which reply is sent)
** (for signature, sign with blue pen on a white piece of paper, take a snap of it, crop it in PAINT and paste it here.)
————————————————————————————————————————
That's all, best of luck then. :-)