Uni – Denmark!! Postdoc in Electrochemical testing of advanced alkaline electrolysis cells at high temperature and pressure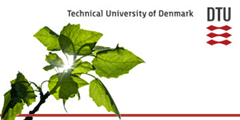 DTU Energy is among the world's leaders in research and development of fuel cell and electrolysis cell technology. We have excellent facilities and competences for fabrication, testing and characterization of these. DTU Energy has approx. 220 employees.
DTU is a technical university providing internationally leading research, education, innovation and scientific advice. Our staff of 5,800 advance science and technology to create innovative solutions that meet the demands of society; and our 11,000 students are being educated to address the technological challenges of the future. DTU is an independent academic university collaborating globally with business, industry, government, and public agencies.
Postdoc in Electrochemical testing of advanced alkaline electrolysis cells at high temperature and pressure
The Department of Energy Conversion and Storage (DTU Energy) at the Technical University of Denmark (DTU) carries out research on advanced fuel cell and electrolysis technologies. We seek a postdoc to strengthen our research activities on advanced alkaline electrolysis cells operating at elevated temperatures and pressures (HTP-AEC).
The share of fluctuating electricity supply from wind and solar power is strongly increasing, which puts in demand effective technologies for energy storage. Hydrogen production through electrolysis of water offers a promising solution for large scale grid storage, as well as a sustainable route to H2 production for the chemical industry.
AEC based systems offer a well-proven technology with several large scale facilities for hydrogen production realized and operated reliably for decades. Nevertheless, its broader deployment is hindered by the relatively high cost for hydrogen production. To overcome this obstacle, it is necessary to improve cell efficiency, increase the production rate, and decrease capital cost.
A drastic step forward may be realized by a novel alkaline electrolysis cell concept that relies on the development of a mesoporous ceramic separator that is corrosion resistant in concentrated aqueous KOH at temperatures up to at least 200 °C. Raising the operating temperature can drastically improve performance, as both ionic transport and reaction kinetics are exponentially activated with temperature.
Indeed, we have demonstrated high temperature and pressure alkaline electrolysis cells operating at 200-250 °C and 20-50 bar at 99% electrical efficiency with current densities exceeding 1 A/cm2, corresponding to a 10-fold enhancement relative to the current state-of-the-art.
DTU Energy is seeking to recruit a postdoc to strengthen our R&D in this area.
Responsibilities and tasks
You will be a key player in the HTP-AEC team, carrying out electrochemical characterization of components and cells at elevated temperatures and pressures. Together with the rest of the team, you will develop strategies to improve performance, robustness and cost of this future technology. This involves solving challenges and exploring innovative ideas.
The existing HTP-AEC team comprises two dedicated researchers and a number of technicians and development engineers with experience in processing of multilayer functional ceramic architectures with tailored porosity and microstructure, based on up-scalable shaping processes. We aim to strengthen this team on component testing with a dedicated postdoc researcher, complimenting an existing PhD student.
Component testing
Testing of the manufactured components and cells will focus on identifying what limits electrochemical performance and lifetime. Understanding the loss mechanisms will lead to further development at material and component level, the aim being to form an intimate closed loop between processing and testing that will accelerate cell optimization. This postdoc position will involve detailed electrical and electrochemical characterization and post mortem analyses by microscopy and XRD, as well as refining testing infrastructure and establishing testing procedures and protocols.
The work involves close collaboration with industrial partners.
Qualifications
Ph.D. degree in Chemical, Mechanical or Civil Engineering, Physics, Chemistry or similar
Good communication skills in both written and spoken English
Ability to work independently within the team, to plan and carry out complicated tasks, to be part of a dynamical multi-disciplinary group, and to network both with project partners and international collaborators
Experience in the field of AEC will be advantageous
Documented experience in one or more of the following specific areas is needed;
Electrochemical characterization methods
Design and commissioning of electrochemical testing infrastructure
Elevated pressure and temperature alkaline systems
Microstructural optimization of porous electrodes
Electron microscopy, X-ray diffraction and other advanced structural and chemical analysis techniques
We offer
We offer an interesting and challenging job in an international environment focusing on education, research, scientific advice and innovation, which contribute to enhancing the economy and improving social welfare. We strive for academic excellence, collegial respect and freedom tempered by responsibility. The Technical University of Denmark (DTU) is a leading technical university in northern Europe and benchmarks with the best universities in the world.
Salary and terms of employment
The appointment is based on the collective agreement with the Confederation of Professional Associations. The allowance will be agreed with the relevant union.
You can read more about career paths at DTU here.
Workplace and period of employment
The position is for two years.
The workplace will be DTU Risø Campus in Roskilde, Denmark.
In the end of 2019 the department will move into new premises at DTU Lyngby Campus in Kgs. Lyngby.
Further Information
Please contact Head of Section Peter Holtappels peho@dtu.dk or Senior Researcher Christodoulos Chatzichristodoulou ccha@dtu.dk.
General information about DTU Energy is available at http://energy.dtu.dk
Application procedure
We must have your online application by 10 January 2018. Apply online at www.career.dtu.dk. Please open the link "apply online", complete the application form and attach the following mandatory documents:
A letter motivating the application (cover letter)
Curriculum vitae
List of Publications
Diploma (an official translation into English)
Material received after this date will not be considered.
All interested candidates irrespective of age, gender, race, inability, religion or ethnic background are encouraged to apply.