Web Developer – Incloud Engineer – Germany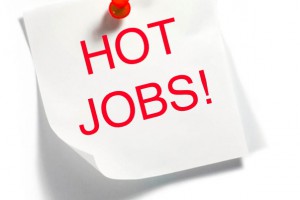 Job description
Incloud Engineering GmbH is one of the leading enterprise app agencies in Germany. In our centrally located offices in Darmstadt, we develop state-of-the-art technologies for web applications and apps. With our customers, we create products that connect machines, services, the Internet and people.
About You
You appreciate the variety that current web applications bring with them. Web development you understand as craftsmanship and process of continuous Dazulernens.
Our team of experienced web developers and DevOps experts work on large and complex projects. It gives you pleasure to write clean and well-structured code. You want to use the right tool for the job at hand, and it makes you proud when a web application developed by your team goes live.
Your tasks
▪ You develop web applications in the team – both in the frontend and in the backend.
▪ You bind external APIs, but also provide APIs for best REST principles for front-ends and apps.
▪ You develop with the tools that are suitable for the task – both in the frontend and in the backend area.
▪ You also apply your knowledge in the development of mobile applications based on web technologies.
▪ You work in an agile project team after SCRUM.
▪ You document and refactor code to keep it maintainable and high quality.
requirements
The bring with
▪ A good university degree (ideally in computer science or business computer science)
▪ Solid experience in web development – ideally bring in the front end area knowledge a framework like ReactJS or Angular with and in the back-end knowledge of PHP and / or node. js.
▪ Good basic developer skills: from object orientation via HTTP to JSON.
▪ The motivation to constantly learn new things.
The expected you
▪ A permanent contract with good remuneration.
▪ A mentor accompanying you – nobody is thrown into the cold water here.
▪ The nicest team in the city.
▪ A chic, centrally located office with roof terrace and views over the city.
▪ Coffee, water, fruits and vegetables – what you need for peak performance.
▪ Design freedom and possibilities.
▪ Flexible working hours.
And now ?
Apply with a CV to jobs@incloud.de .
In addition: If you have a Stackoverflow or Github profile, we would be pleased to have a link to it.
Questions in advance? Write a mail – Vanessa Vollweiter is looking forward to your messages.
Company and contact details
| | |
| --- | --- |
| Company Name | |
| Contact Person | |
| Location | |
| phone | |
| e-mail | |
| website | |
Further information
Period of employment

unlimited, from 

Thursday, March 15, 2018