Web Developer – Part time/ Full time — Darmstadt , Germany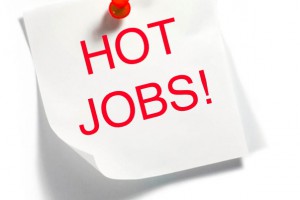 Communication in the process – that is our strength. Syniq combines the skills of an experienced advertising agency, innovative software development and the best customer service to holistic communication processes. Through the synergies unique powers are released, which inspire our customers again and again.
Grow on new challenges in a very pleasant environment with exciting challenges, friendly colleagues and prospects for their development. And with flexible working hours, for example, by arrangement partly in the home office. If you can answer the following questions with "yes", you are now consolidating our dynamic team as an agency:
Web developer / in full-or part-time
The development of Web applications is extensive you?

You are fit in layout development and implementation?

You have completed a course of study or training in graphic / media design,
or collected a comparable degree or equivalent work experience?

You have flair and interest in technology and experience in HTML5, CSS3, Javascript, Ajax, Photoshop, User guide (perhaps in addition to PHP and MySQL)?

As a creative personality, you also bring more teamwork, flexibility, resilience and organizational skills?
If you no longer get out of the nod, please send your written application very quickly by post or e-mail to Syniq GmbH, Katja White, Bad Nauheim Str 11, 64289 Darmstadt or bewerbungen[at]syniq.de
Syniq. Achieve more together.