6 mth internships – QCT, Frankfurt, Germany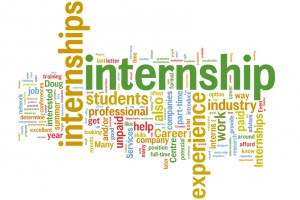 Read Time:
2 Minute, 14 Second
Job Id
E1924168
Job Title
6 mth internships starting from June 2014 – QCT, Frankfurt, Germany
Post Date
05/12/2014
Company – Division
Qualcomm Technologies, Inc. – CDMA Technology 
Job Area
Engineering – Test
Location
Germany – Frankfurt
Job Function

QUALCOMM CDMA Technologies (QCT) is the largest provider of 3G chipset and software technology in the world, with chipsets shipped to more than 50 customers and powering the majority of all 3G devices commercially available. QCT partners with nearly 60 3G network operators around the globe and has the largest CDMA engineering team in the wireless industry.

Responsibilities
This position will be based within the QCT – (QUALCOMM CDMA Technologies) Division that creates state-of-the-art 2G and 3G chipsets, system software, development tools and products.Our team is executing tests in commercial mobile networks across Europe. Most tests are very simple from executing point of view but can be very challenging and demanding when investigating problems – the goal during your internship should be that you become familiar with our GSM / GPRS / EDGE and UMTS / HSPA solutions and the associated protocol stacks (layer 1-3) and you learn to analyze / debug problems that you face on your own.
Basic Qualifications
This opportunity is part of our European Intern Program. To qualify for this position you must be a student (electrical engineering or computer science with major in communication) in the middle or towards the end of your studies looking for an Intern placement as a mandatory part of your degree for 6 months, starting from June 2014.Theoretical knowledge in a few of the mentioned topics:

– LTE, UMTS, GSM, ISO/OSI stack, handovers, Rake receiver, TCP / IP protocol, fading, source and channel coding.
– Willingness to travel required (for most positions)
– Good English written and oral expression, any other language is a plus
– Knowledge of any scripting language e.g. Perl would be a plus
– Can do attitude

Due to the complexity of mobile networks and the many features implemented in state of the art phones no problem is like the other. You should bring a good theoretical understanding about mobile communication, some good background on IP networks, a lot curiosity about the issues you face and the willingness to constantly learn how new technology works.

Education Requirements
Bachelor finished (preferably close to Master or German 'Diplom Ingenieur')To be considered for this position, please create your online profile, attach your CV, cover letter and any other supporting documentation in English.

http://www.youtube.com/user/QUALCOMMVlog?feature=CAQQwRs%3D).

*LI-EMEA

Keywords
You will need to  login into your profile to apply for this job.
If you are a  new user, click here to create a profile.