Bachelor and Master's Scholarships for International Students at University of Bologna in Italy, 2013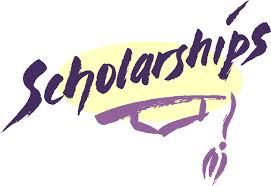 Eligibility: -have received a valid qualification for admission to the Bachelor or Master Degree in selected institution outside the Italian system, irrespective of nationality. The securities issued by institutions the Republic of San Marino are considered Italian.
-be in possession of the requirements for admission to the course of study chosen or be in a position have these requirements at the time of registration.
Description: In order to promote the presence of international students in their courses of study, the University of Establishing Bologna n. 45 scholarships to international students enrolling for the AA 2013-2014. The University of Bologna offers scholarships to deserving international students wishing to enroll in Bachelor, Master single-cycle Master's Degreefrom the University of Bologna in AY 2013-2014.Students receiving the scholarship Unibo Action 2 for the academic year 2012/13, may apply for the renewal of the grant for the 'AA 2013/14.
Subject: Various Courses
Level: This scholarship is available for pursuing Bachelor, Master single-cycle Master's Degree.
How to Apply: Applicants with the attached documents should be sent by post. The documents submitted by the applicant must be in English or Italian be accompanied by a translation in Italian or English on plain paper.
Provider: University of Bologna
For Which Country: Italy
For Whom: International
Number of Awards: 45 scholarships to international students are offered for enrolling in the AA 2013-2014, divided as follows: 15 scholarships are for students who register to Degrees and Degrees cycle only;30 scholarships are for students who register to Degrees.
Duration of Awards: Each scholarship is awarded for one academic year.
What does it Cover? Annual grant of € 11,000 gross is offered.
Selection Criteria: Scholarships are granted under the following criteria:
-based on the results of the test SAT if you want to enroll in the courses of Bachelor and Master single-cycle.
-on the basis of test GRE if you want to enroll in courses of Degree.
-SAT and GRE aptitude tests and assessment of competence. Tests can be supported at participating stores present in different countries of the world, are held in English.  E 'need to sign up for testing through the websites of the organizations responsible.
-To send the results, the code of Unibo SAT is 6993, and the GRE code is 7850.
Notification: The winner will be sent a notice of award of the scholarship through e-mail. Publication of results for the first session will be in March 2013 and for the second session will be in May 2013.
Deadline: The closing date for applications of first session is 30th January 2013 and for second session is March 2013.