Barcelona Graduate School of Economics in Barcelona, Spain – Masters Scholarships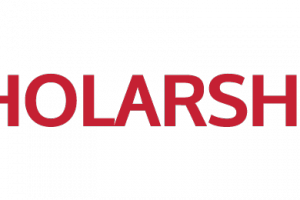 Barcelona GSE
Masters Degree
Deadline: see website
Study in: Spain
Course starts 2014
Brief description:
The Barcelona Graduate School of Economics has been ranked by RePEc among the top 18 Economic Research Institutions and the top 12 Economics Departments in the world and the top 3 in Europe. The Barcelona GSE is able to offer a number of tuition waivers and partial scholarships based on academic merit. These highly competitive financial awards help the School attract the best and brightest international students.
Host Institution(s):
Barcelona Graduate School of Economics in Barcelona, Spain
Field(s) of study:
Masters Degree Program in:
Competition and Market Regulation
Data Science (NEW)
Economics
Economics of Public Policy
Finance
Health Economics and Policy
International Trade, Finance and Development
Macroeconomic Policy and Financial Markets
Number of Scholarships:
Not specified
Target group:
International students
Scholarship value/inclusions:
Tuition fee waivers/partial scholarships
Eligibility:
This scholarship is open for students and young professionals from around the world. The selection criterion is based on academic merit.
Application instructions:
There is no separate application process for scholarships. When you submit a complete master program application, you will be automatically considered for all available financial awards. Applicants are reminded that only complete applications will be considered. The selection process for all scholarships is handled entirely by the Admissions Committee of the Barcelona GSE. Before applying, please read carefully all of the instructions for completing the online application. Applicants who wish to be considered for financial aid are advised to apply as early as possible.
It is important to visit the official website (link found below) for detailed information on how to apply for this scholarship.
Website:
Official Scholarship Website: http://www.barcelonagse.eu/Scholarship_Sponsors.html
Disclaimer: This is NOT the official scholarship announcement. This is only an organized one-page summary of the scholarship. For complete and updated information, please always refer to the official website of the scholarship provider. Any reliance you place on information from this website is strictly at your own risk.