Bonn Graduate School of Economics (BGSE)  Combined M.Sc. Economic Research / Doctoral Program – Germany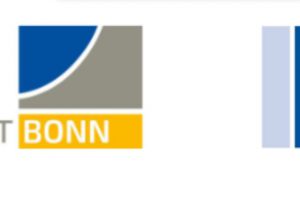 Bonn Graduate School of Economics (BGSE)
Combined M.Sc. Economic Research / Doctoral Program
Call for applicants
Scholarships available
Admission with bachelor's or master's degree
The Bonn Graduate School of Economics (BGSE) offers a two-stage graduate program that combines demanding courses with early individual research in a supportive and intellectually demanding environment. Students finish the two-year course phase with a Master's degree specialized in economic research (M.Sc. Economic Research) and the three-year dissertation phase with a doctoral degree (Ph.D. equivalent).
Outstanding (top 10%) students holding a bachelor's or master's degree in economics or related fields (e.g. mathematics, statistics, business administration, accounting, and finance) are encouraged to apply for admission.
All BGSE activities are conducted in English. Grants are available. Students are provided with adequate office space. Our student body benefits from an excellent faculty and numerous collaborative research activities. BGSE alumni have excellent career prospects in academia and beyond.
Please visit the BGSE website for application requirements and information on the program
Applications have to be submitted online (www.bgse.uni-bonn.de). The application deadline for the program starting in October is March 31, 2018. There is an early admission round for complete applications handed in before February 9, 2018.
Please visit our website www.bgse.uni-bonn.de for application requirements and information on the program. We are looking forward to receiving your application.