Deutsche Bahn Strike on Weekend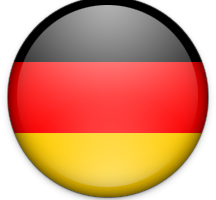 (© Heiko Küverling / Shutterstock.com)
The German train drivers union (GDL) has again called for a strike at Deutsche Bahn AG (DB AG): Friday from 15.00 clock in freight transport, in the night on Saturday at 2.00 clock until Monday morning at 4.00 clock in local and long distance traffic. It was likely to be affected by regional trains and S-Bahn in the RMV.

The GDL has prompted both passenger and freight transport in the DB AG to a nationwide industrial action. Of likely to be regional trains and S-Bahn trains to be affected in RMV also to a greater extent.
Even after strikers on Monday must be expected for several hours, sometimes with considerable impairments probably.
Please inform
Passengers are requested to inform themselves before driving over the strike impact. The latest information delivered around the clock:
Service numbers of the DB AG:
(01806) 99 66 33 (.. landline price 20 cents / call; mobile price max 60 ct / call.)
RMV Service Hotline:
(069) 24 24 80 24
local radio stations
Current arrival and departure times:

In our search link delays and failures are displayed. Regional DB trains are marked in the connection information with "RE xy" or "RB xy", the regional trains of other transport operators only with "R xy".
Also on the station boards on the website of DB AG information about punctuality or cancellation of services can be accessed.
Since the union shall only very limited open their strike strategy, predictions are to be considered possible and conditionally restricted. Also, they can be changed without notice.
Possible affected railway lines
The following lines in the RMV-territory be operated from the DB AG, which is why it can get there More to delays and train cancellations.
S-Bahn lines S1 to S9
RMV-line 20 (Taunus range)
affected only expected DB trains, those of Vectus not .

RMV-line 25 (Lahn Valley Railway)
Affected expected only regional express trains (RE) of the DB, regional trains of the Hessian State Railways (HLB) and not Vectus .

RMV-line 30 (Main-Weser-Bahn)
RMV-line 30/33 (casting – Nidderau – Hanau)
RMV-line 34 (Niddertalbahn)

RMV-line 40 (Frankfurt – Casting – Dillenburg)
affects only expected DB trains, rides the Hessian web on the pitch line of the Main-Lahn-Sieg-Express' not.
RMV-line 42 (Castle Forest Railway)
RMV-line 43 (Upper Lahn Valley Railway)
RMV-line 50 (Kinzig Valley Railway)
RMV-line 53 (Schlüchtern – Gemünden)

RMV-line 55 (Frankfurt – Hanau – Aschaffenburg – Würzburg)

RMV-line 60 (Main-Neckar-Bahn)
RMV-line 61 (Dreieich web)
RMV-line 70 (Riedbahn)
RMV-line 75 (Wiesbaden – Darmstadt – Aschaffenburg)

RMV-line 80 (Frankfurt – Mainz – Koblenz / Saarbrücken)
Resort to alternative
Regional trains private transport companies – such as the Hessian web or VIAS – are not on strike.Subways, trams and buses run on schedule. May offer this – particularly in urban areas – an alternative.