economists expect new boom in Germany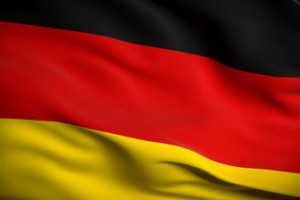 The German economy is growing in the opinion of several experts significantly faster than previously thought. The Bundesbank raised its growth forecast for the current year to 1.5 percent. In December, the central bank had predicted a growth of 1.0 percent. The company benefited inter alia from the low oil prices and the weakening of the euro exchange rate, said Bundesbank President Jens Weidmann.
Consumers are in consumer sentiment, to deceive the increased pay rates and low inflation. In addition, unemployment is likely to fall further. 2016 could possibly be even stronger growth, Weidmann said. For complacency was because of demographic trends in Germany but no space.
Even more positively, the Institute for Economic Research in Halle (IWH) the state of the German economy. According to a recent analysis, the researchers expect an increase in gross domestic product (GDP) in Germany of 2.0 percent, said the IWH with. In December, the Institute was still forecasting 1.3 percent."Even though the pace of expansion flattens somewhat later in the year, talking favorable conditions such as lower energy costs and very low financing costs for a strong economy in the years 2015 and 2016″, wrote the experts.
Also, the Kiel Institute for the World Economy (IfW) raises its economic forecastfor Germany to. The researchers said on Thursday for Germany ahead of economic growth of 1.8 percent this year and 2.0 percent next year. In December, the Kiel Institute had expected in 2015 to 1.7 percent. "Germany is currently living on the sunny side of the economy," said the head of the Kiel Institute Forecast Center, Professor Stefan Kooths.
Last week the Hamburg Institute of International Economics (HWWI) had already raised its forecast for Germany in 2015 to 1.9 percent. The German economy had started with a lot of momentum into the year, the Kiel Kiel Institute analyzed on Thursday. The industrial capacity utilization lies already slightly above normal. The unemployment rate is so low as never before in the unified Germany and as nowhere else in the EU. The Institute expects further significant declines in rates of 6.4 percent this year and 6.1 percent next year.
Negative, the loose monetary policy affected the balance of the Bundesbank. The profit of the central bank, which flows into the federal budget decreased significantly due to the fall in interest rates. 2014, the bank had made a profit of 2.95 billion euros, said the money home. The year before, the Bundesbank had transferred to the Minister of Finance Euro 4.59 billion.