Einbürgerungs – Naturalization Process in Germany to become a German Citizen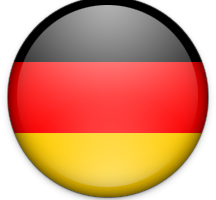 The normal naturalization process often takes 1-2 years and is usually as follows:
EBG – Einbürgerungsbehörde

1. advice and naturalization application to the competent Naturalization Service EBH , if necessary list of documents to be submitted
2. The EBH checks the conditions for a possible naturalization under the Nationality Act § 10 (eg income) if necessary, request documents or put the application "on ice" if conditions (eg times) are not yet fulfilled,
3. After successful examination, the EBH grants a naturalization assurance (this is not a naturalization), which is usually valid for 2 years (but also can be extended)
4. Only with this naturalization assurance the expatriation can be applied for at the responsible AV (embassy or consulate) of the country of origin (or directly in the country of origin);
5. the state of origin approves the expropriation after examination, but often only under conditions (eg taxes, debt repayment, military service, etc.),
6 Only when all these conditions have been fulfilled does the country of origin grant the document of expatriation, often under the condition that the execution of the German naturalization is proved within a certain period of time. The old passport is useless for international travel. That should happen in Germany, because without a valid passport no longer can be traveled.
7. This certificate of expatriation of the country of origin becomes the German naturalization authority EBH presented, which Section 12 of the Nationality Act is met,
8. The EBH verifies that all requirements for EB are still present (eg income), only then the dt. naturalization certificate is created and often passed in a suitor.
9. With the German certificate of naturalization and the invalid passport, which is still suitable as a proof of identity, the German BPA and the new German passport is requested.