Engineers wanted – Shell Graduate Programs / Cologne Germany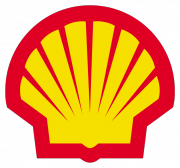 Job Title
Engineers wanted – Shell Graduate Programs
Countries of labor input
Germany
Workplace / Work
Cologne
About Shell
Shell is one of the leading energy companies in the world. With our expertise in the exploration and production of oil and gas, refining and marketing of petroleum products and petrochemicals, and research and development, we are active at all levels of the value chain. Our 93,000 employees are active in more than 70 countries around the world and help the world's growing demand for energy in economically, environmentally and socially responsible way to meet.
? Looking for a career as an engineer at Shell
spurs the own career and thereby realize its full potential? Work with a global network of some of the most innovative projects in the world. Shell opens the door to a world of possibilities. For example, in Hamburg, in our "Global Lubricants Centre", or in Cologne, in the Rheinland refinery, the second largest refinery in Europe ..
Interesting activities for engineers of the following disciplines:
Process engineering / engineering / Automobile / Electrical
Their task: Design and development of technical solutions
Combine your engineering skills and your management and analysis skills to develop technical solutions in a complex environment. Whether drilling platforms, refineries, new facilities or tankers: all are designed, built and managed by our engineers and scientists in interdisciplinary and international teams.
Shell Graduate Program: A world of opportunities
, these activities are part of Shell junior management program: the Graduate program. The junior management program can take place anywhere. It takes between 3 and 5 years, depending on the activity. From day one, you are in a real, responsible position, which is tailor-made. Each Assignment (each insert) Allow 1 – 1.5 years. That means plenty of variety in a world of possibilities
Expand leadership  – you have the opportunity to continuously develop further exploit to their full potential.
Support  – you have a strong network of supporters to the side. Supervisors, coaches, mentors and experts help to monitor and advance your development.
Young Professional events – Shell performs many events. Many of the German graduates do a lot together.
Social events  – At Shell, there are many social events and sports opportunities for graduates. Our graduates are organized in their own network called "Nexus", and there is a steering committee for each country, which is responsible for networking with one another and for the disclosure of events.
Besides an attractive basic salary, there are performance-based extra payments. The amount varies depending on role and location. Many sites offer also additional services, such as grants to the sports center or a private medical service. Furthermore, the possibility of participating in the Shell share program.
Ready for the application?
So if you want to start your career with Shell or want your career to a new level, then apply for a position as an engineer in Shell Graduate program. 
You then have the option to select your preferred orientation. They can still change your preferred orientation during the application process. So do not worry if you still are not sure which direction you prefer. Apply through the 
"Apply Now"
button or via the
link
.