Engineer/Scientist – Renewable Energy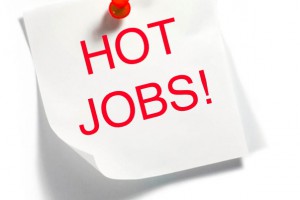 Forschungszentrum Jülich pursues cutting-edge interdisciplinary research and raises pressing questions of our time. It contributes to solving grand challenges facing society in the fields of energy, environment and information and brain. With more than 5,500 employees it belongs as a member of the Helmholtz Association of the major interdisciplinary research centers in Europe.
Project Management Jülich (PTJ) is the research and innovation funding programs to on behalf of the public sector. For the Federal Ministry of Economics and Technology (BMWi) of the PTJ looked after in the renewable energy business (EEN) is running the program "Research and development in renewable energy". Under this program, the Federal Government research and development projects in the areas of photovoltaics, wind, solar, geothermal, hydro and system integration with the goal of reducing the cost of production and use of renewable energy continuously, energy systems to optimize overall and the expansion of to make renewables environmentally and ecologically friendly.
Reinforce this area as
Engineer (f / m) or scientist (f / m) (master or Dipl. Univ.)
Your responsibilities:
to advise applicants and applicants from academia and industry to all technical questions in the program "Research and development in renewable energy" of the BMWi, especially one of the main topics of photovoltaics, wind, solar thermal and system integration. Applications To examine, in the light of the funding policy guidelines and assess the potential for implementation of the proposed project. Particular emphasis put on the technical excellence and the economic exploitation potential. On this basis, then prepare the funding decision ago. The projects approved will accompany you during their term. You Rate particular project progress, even during on-site inspections, and the technical conditions for disbursement of funds. You will also pursue scientific and technological development in the renewable energy and develop ongoing support frameworks continue even in European and international context. Finally, you will support the BMWi in the program-specific public relations, to answer political questions and represent the Ministry in committees and boards.
Your profile:
You have successfully completed your university degree, preferably in the field of science or engineering. Knowledge in the field of energy and a PhD is desirable. Then you have gained some work experience. Sound knowledge in project management, ideally in the context of publicly funded research projects, draw from the rest. Compared with representatives from science, business and politics to occur safely and skilfully. Your interest in research and innovation policy issues, your communication skills in spoken and written proficiency in English, the willingness to travel and knowledge in the budgetary and administrative law complete your profile.
Our Range:
a variety of tasks in a dynamic and forward-looking market at the interface between science, business and politics
Developing your personal strengths in communication with a socially balanced work environment
an initially limited to two years of employment with the possibility of a longer-term perspective
Possibility of part-time employment
exciting work environment in an attractive research campus, conveniently located in the triangle of Cologne Dusseldorf Aachen
Compensation and benefits under the collective agreement of the civil service (TVöD Association)
Forschungszentrum Jülich want to employ more staff in this area. We are particularly interested in applications from women.
Applications from disabled people are welcome.
We look forward to receiving your application, if possible through our online application systemuntil 20 February 2015 strongly indicating the code 2015-024 .
Contact:
Serap Acar Ektir-
Tel .: 02461 61-9757 www.fz-juelich.de www.fz-juelich.de/ptj/karriere