HiWi Job – Tu Darmstadt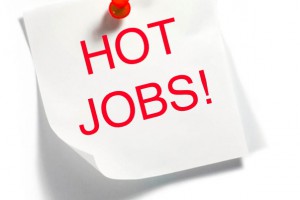 Quick Info
Student assistant for the project "e-tandems" wanted!
Location
Darmstadt
Start of employment
01.09.2013
Payment
tafter conventional HiWi setDuration of employmentunlimited
Job Description
Project E-tandem?
(Www.e-learning.tu-darmstadt.de/etandem) implies that student staff (research assistants) into the fields of on-site guidance and support in e-learning. The aim is to promote e-learning activities in the fields.
The student assistants are trained and supervised by the university computer center, but work locally in the art.
– They are the first contact / f to e-learning in the art and, therefore, act as an interface between the teachers and the university computer center.
– They help the teachers and their employees / inside
and student assistants with questions and problems to the use of the learning platform Moodle, to carry out lecture notes and other e-learning scenarios.
– Design and implement measures to
to promote e-learning activities of teachers in each subject area (such as office hours, short presentations / training).
– Advise the teachers and ideas regarding the use of media in teaching.
Requirements
– Independent, self-work initiatives, but also teamwork are natural for you.
– You like to go to other people and enjoy it, to teach them something.
– You will ideally have some experience in the consulting and support area is collected and counseling skills acquired (eg, by Tutoren-/Mentorentätigkeit, as part of the team training companion, the HDA or in teacher training).
– You have a high affinity for the use of media and enjoy working in new software and systems. They are not afraid of technology and e-learning are good.
– For the e-tandem working in FB 5 we are looking physics students. For the e-tandem working in FB 2, FB 3 and FB 18 each study is welcome.
– You should be a student / in the TU Darmstadt.
– About 40h/Monat effective Sept. or October
We look forward to a meaningful, written application from you via e-mail!
Divisions
Contact
Contact
Anne Bieberstein
Address
Phone06151 1675804Fax
E-mail
le-tandems[@]hrz.tu-darmstadt.de