INTERNSHIP IN THE FIELD OF RADAR TECHNOLOGY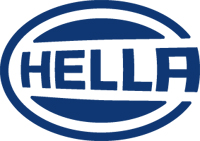 Please refer in your application to germanystudy.net
INTERNSHIP / INTERNSHIP IN THE FIELD OF RADAR TECHNOLOGY
HELLA employs more than 29,000 people in over 35 countries and with a turnover of 5 billion euros to the leading automotive suppliers in the world.With our lighting systems, we provide vehicles with their distinctive face.With innovative electronics, we provide more safety and comfort. In addition, we have one of the largest aftermarket organizations for automotive parts and accessories in Europe. In the field of Industries, we combine our expertise and develop products for industry and municipalities, such as LED street lighting.
INTERNSHIP / PRACTICE SEMESTER IN RADAR TECHNOLOGY
Lippstadt, Germany
YOUR TASKS / / Your application is the HELLA KGaA Hueck & Co. Here you will support us in the field of radar technology. In our department in Lippstadt, we are responsible for the development of driver assistance systems and radar systems. Your tasks are challenging and multi-faceted: For the evaluation of new sensor technologies reproducible conditions for the recognition of standardized objects are created in the so-called radar chambers. They support us in designing and building a prototype of a new generation of radar chambers, the motion profiles of radar objects in several 100 meters and thus enables to test the measurement capability for new radar sensors. The scope includes, in addition to the mechanical design of the absorber chamber, the electrical commissioning. You will also assist us in the programming of interfaces to the measurement equipment and the creation of a user interface.
YOUR QUALIFICATIONS / / Your Profile is as wide-ranging as your new responsibilities: You are studying mechatronics, computer science, electrical engineering or a comparable course. They have good professional skills and can safely deal with MS Office as well as mail and Internet programs. Ideally you will have English language skills and knowledge of programming in C and Visual Basic. Enthusiasm, technical skills, team spirit, creativity and independence complete your profile.
How do you imagine the future? Create with active. Because we seek and encourage qualified people who want to realize their ideas in an innovative work environment of a global family business. Please send us your application preferably via our career portal with details of the code P/HKG/GE/E-ED-DAS-DR/2014_1.
Light on for your career: hella.de / careers
HELLA Corporate Center GmbH
Brigitte Krause
Rixbecker Street 75
59552 Lippstadt
Tel: + 49 (0) 2941/38-6749